Reduced planning effort through automation of coordination processes
Respond flexibly to changing requirements by continuously optimizing the structure of your workforce. New employees, temporary departures (e.g. parental leave), final departures and transfers can be easily modelled. This allows you to compare different hypothetical scenarios in order to make a decision at a certain point in time that does not ignore any influencing factors.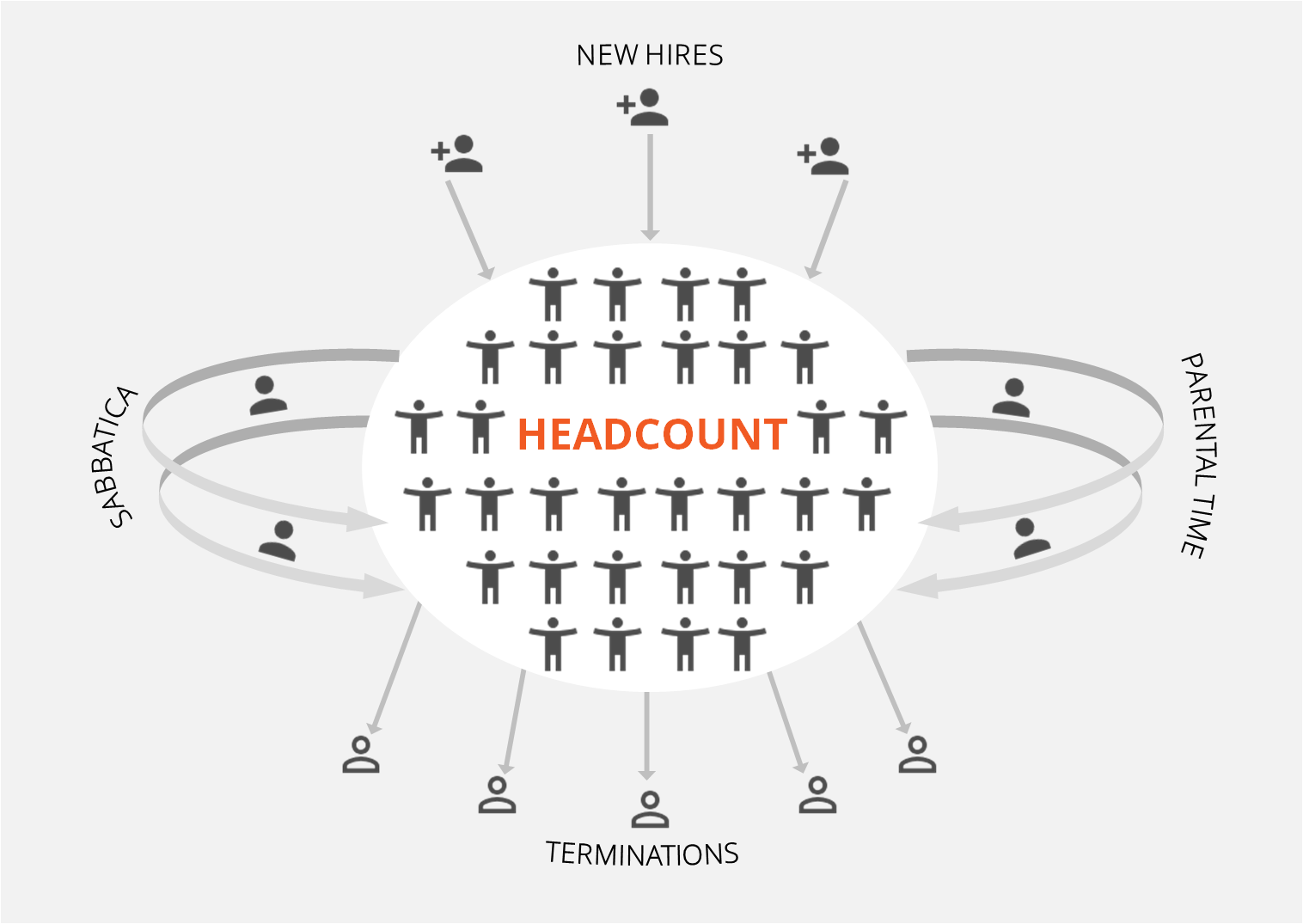 Simple comparison of planning scenarios and follow-up costs
The visualization of important key figures supports you in strengthening your company's success. Reports can be exported to familiar Excel sheets with just one click. Decisions about costs, budgets and positions can be traced in an interactive dialog.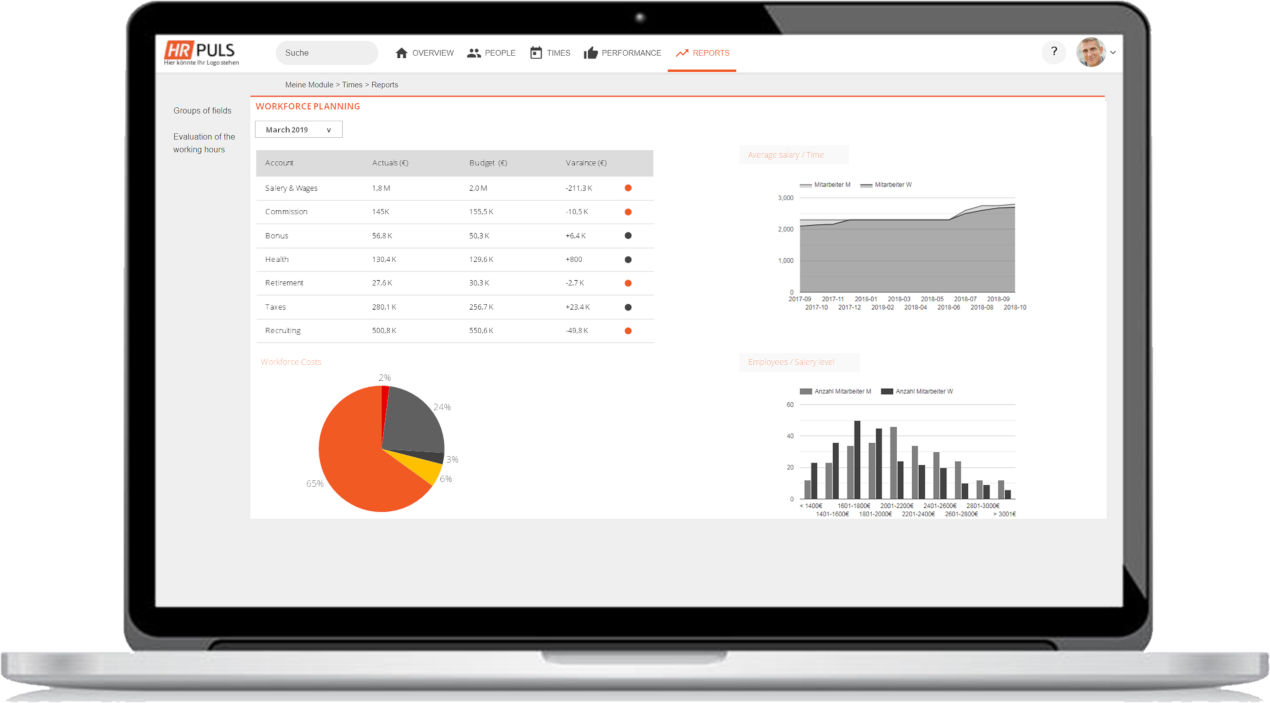 Continuous modelling of personnel changes
A process management tool promotes the successful implementation of personnel planning measures. Here, tasks can be assigned to persons and their progress can be monitored across functions. Dialogue fields enable productive cooperation between all participants.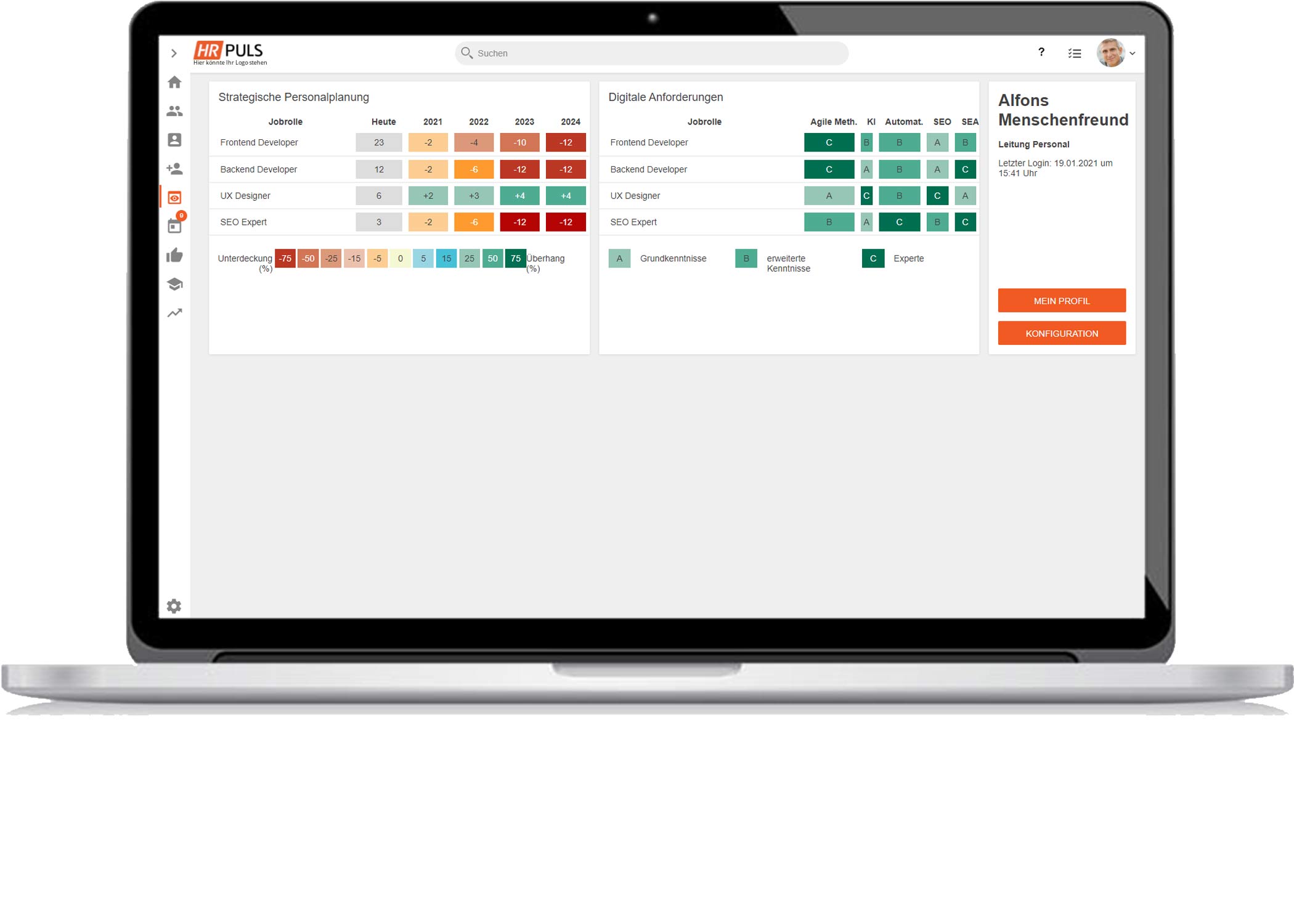 Feature Overview
loop
Automated Coordination Processes
Include stakeholders and legitimation authorities in an automated process
swap_horizontal_circle
Data Integration
Optimize planning cycles by automatically integrating data from any source
low_priority
Multidimensional View
Planning with the flexible view that is tailored to the company
euro_symbol
Personnel Costs
Easily visualize personnel costs in real-time
assessment
Planning Scenarios
Toggle back and forth between planning scenarios for each organizational level
access_alarm
Reminder Function
Notification when deadlines are exceeded and when planning is missing
rowing
Self-Service
Provide managers self-service tools to align their hiring strategies with the business strategy
bookmarks
Task Management
Distribute, manage and check tasks at employee level
call_split
Workforce Modelling
Represent transfers, hiring, and planned departures and get an accurate picture of the workforce