Workforce Planning
Personnel planning that is simple and up-to-date
Ongoing modelling of staff changes
For the successful implementation of human resource planning measures, you can use a process management tool to assign tasks to people and document their progress across functions. Dialogue fields enable productive collaboration between all participants.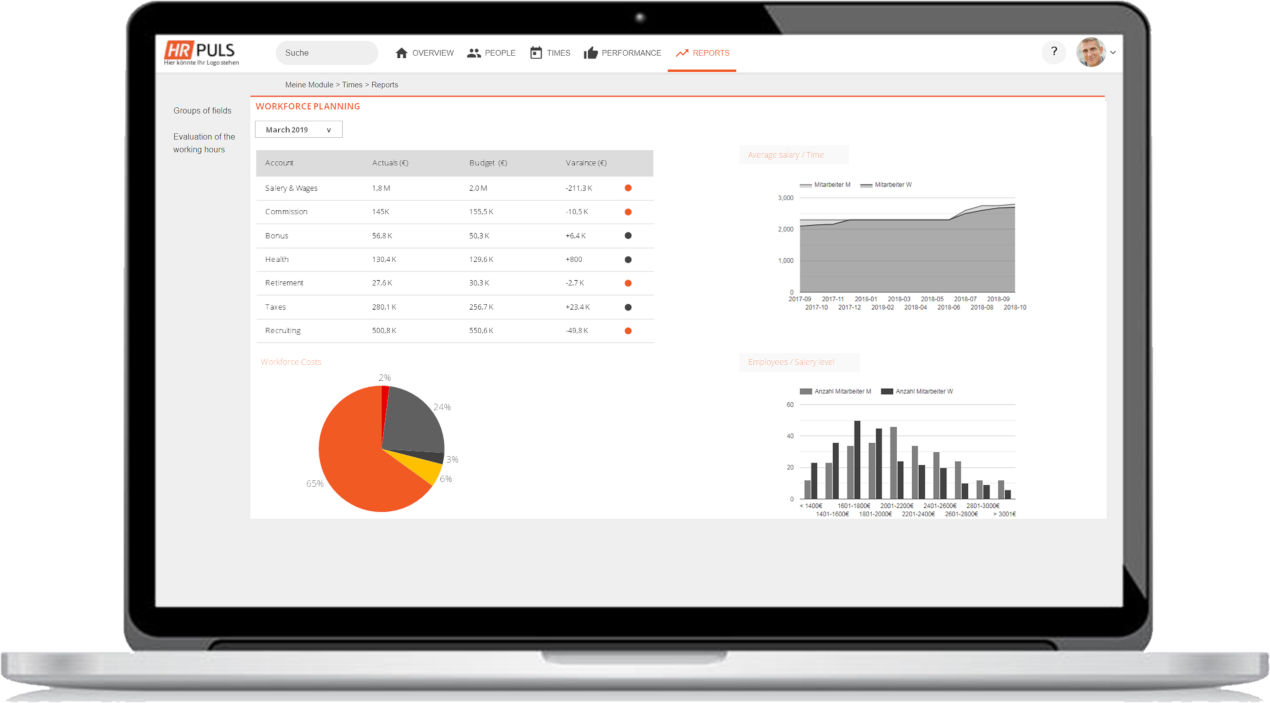 Simple comparison of planning scenarios and follow-up costs
The visualisation of important key figures supports you in growing your business. With just one click, you can export reports into familiar Excel sheets. Decisions about costs, budgets and jobs can be tracked in interactive dialogue.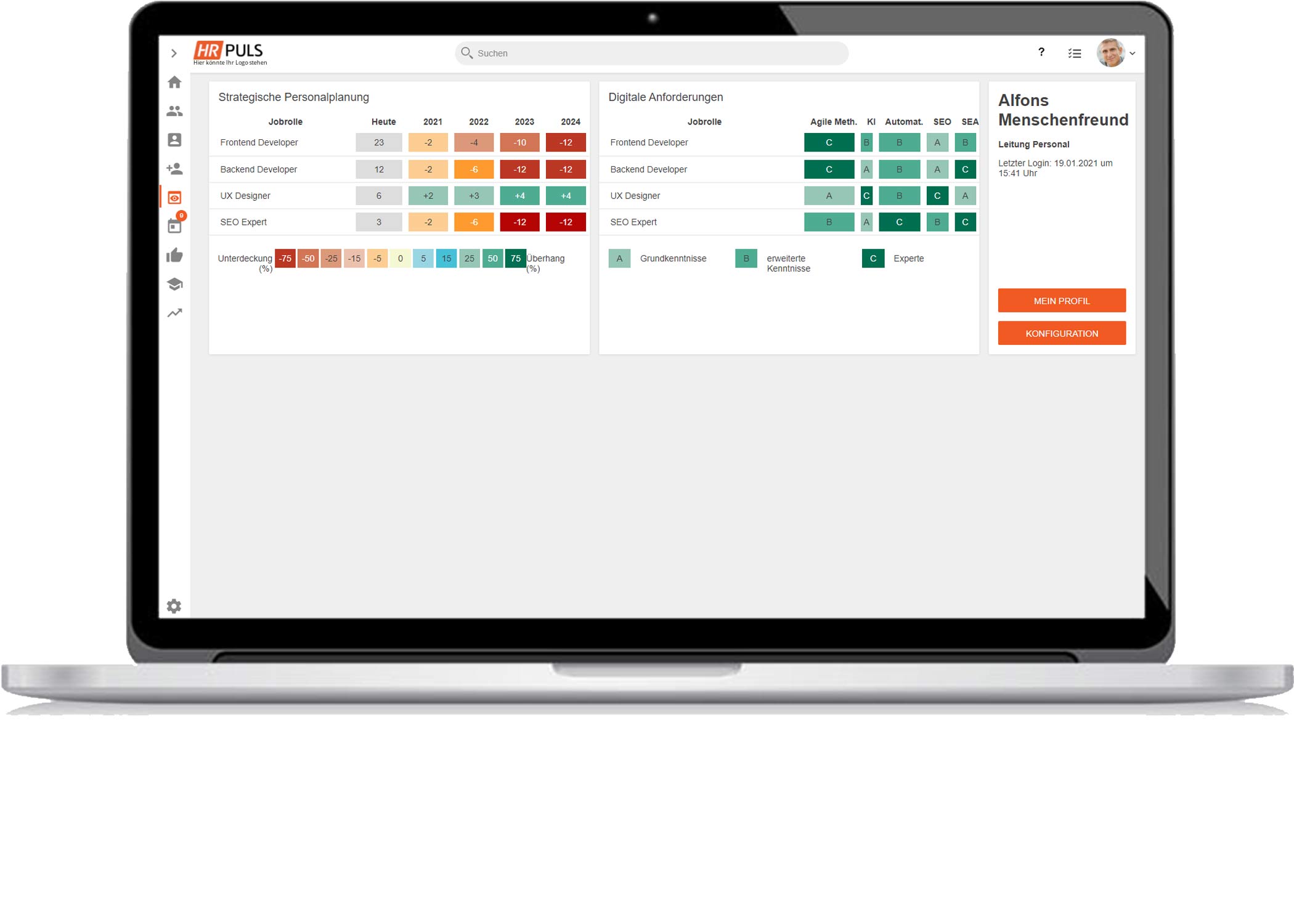 Less planning effort through automation of coordination processes
Respond flexibly to changing requirements by continuously optimising the structure of your workforce. New additions, temporary absences (e.g. parental leave), final departures as well as transfers can be easily modelled. In this way, you can compare different hypothetical scenarios in order to make a decision at a certain point in time that does not leave any influencing factors unnoticed.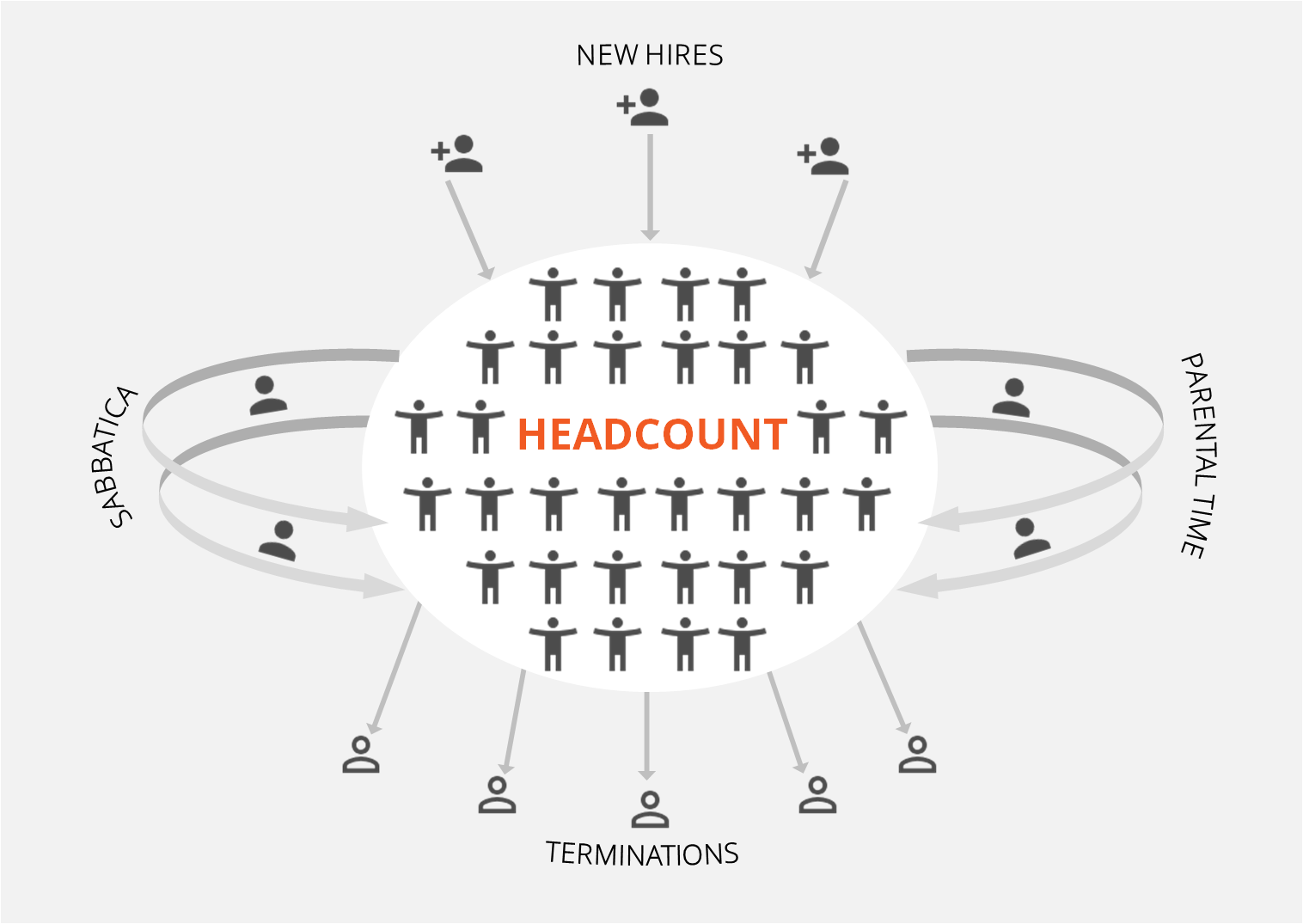 Feature Overview
Security
& Configuration
Controlling
& Optimization
Planning
Relief in the process
done_all
Task planning
Easily distribute tasks and manage them at staff or cross-functional level
account_balance
GDPR Conformity
Secure and easy compliance with the currently applicable data protection regulations
swap_horizontal_circle
Data integration
Planning cycles are optimised through the automated integration of data from any source
accessibility_new
Self-Service
Self-service tools allow managers to manage their own recruitment strategies
touch_app
One-Click Technology
Retrieve all relevant data for personnel planning at the touch of a button
lock
Access rights regulation
A simple authorisation system ensures data protection and user-friendliness
question_answer
Dialogs
Users can communicate easily and every activity is traceable
portrait
Talent pool
Unselected talents can be saved for later staffing
loop
Coordination processes
Involve those entitled to legitimacy in an automated process
sms_failed
Multilingualism
Language selection enables smooth processes
access_alarm
Reminder function
Notification helps to avoid missed deadlines and improve planning
show_chart
History
Visualise developments, trends and staff shortages over a period of time
important_devices
Mobile capability
Retrieve information and edit tasks from any device
sentiment_satisfied_alt
Employer Branding
Increase employer attractiveness through modern and smooth processes
library_books
Benchmarks
Identify and present internal and external comparisons of results
low_priority
Multidimensional view
Plan based on flexible, multi-dimensional views that are tailored to a company
low_priority
Real time analysis
Reports and KPIs are always available due to the constant updating of data
assessment
Planning scenarios
Conveniently and easily switch between planning scenarios for each organisational level and display them
euro_symbol
Staff costs
Personnel costs can be visualised in real time in an uncomplicated way
call_split
HR modelling
Transfers, recruitments and planned departures can be easily displayed to get an accurate picture of the workforce