Time Tracking
Time tracking that is fun
Simple tracking of working and project hours
Hours can be recorded easily via terminal, PC or smartphone. Daily, montly and yearly balances are shown in real-time. Managers and HR receive an overview in real time and can approve or correct times if necessary.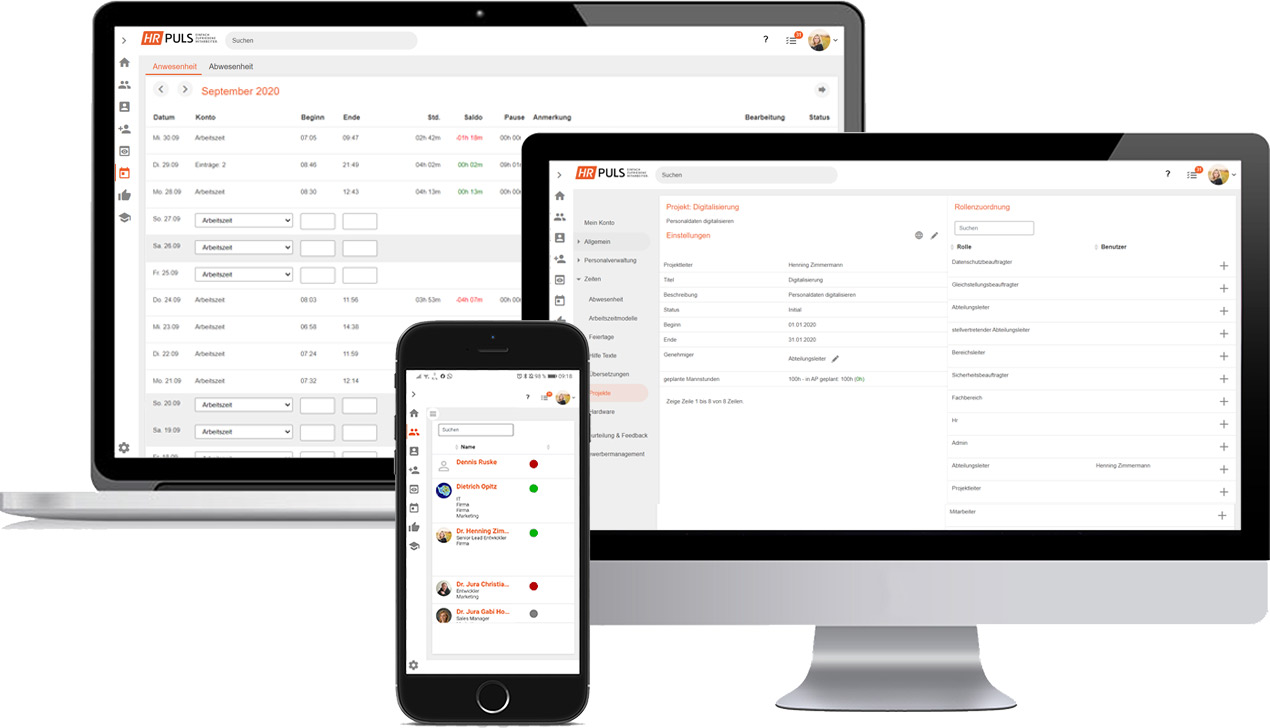 Simple time recording also for industrial employees
Modern terminals enable simple "check-in and check-out" even without access to a PC or smartphone. Employees can view work accounts and balances. If desired, they can also access their digital personnel file.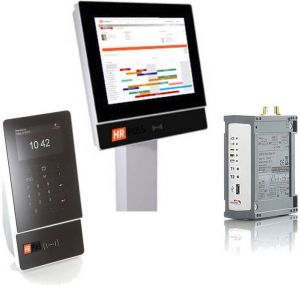 Overview of attendances facilitates work planning
The self-explanatory design and the interface link to existing systems allow time recording without time expenditure. The automated calculation of hours is directly taken into account in the prepared payroll.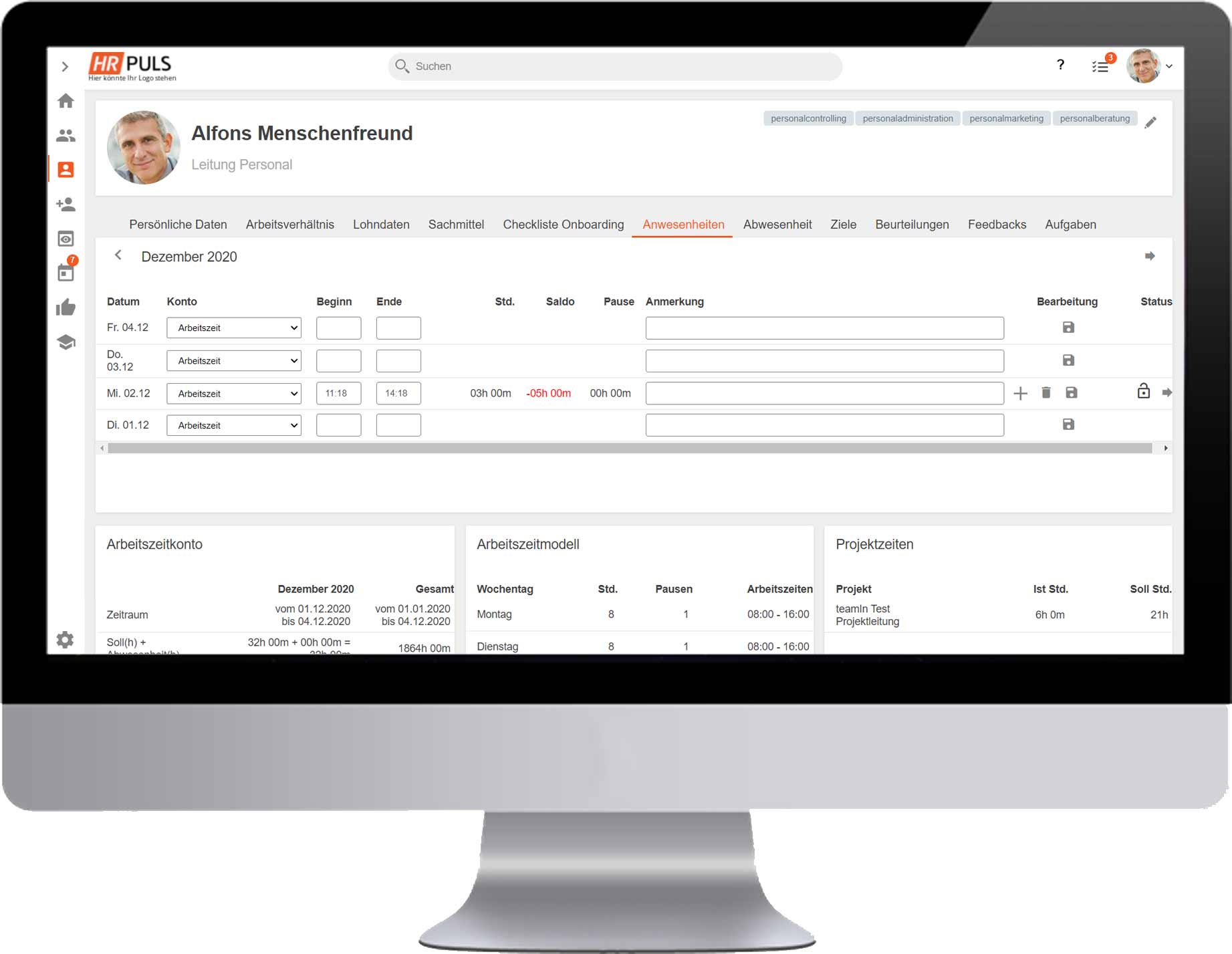 Functions at a glance
Security
& Configuration
account_balance
DSGVO compliance
Secure and easy compliance with the currently applicable data protection regulations
sms_failed
Multilingualism
Language selection enables smooth processes
lock
Accessibility maintenance
A user-friendly authorisation system ensures data protection and user-friendliness
Controlling
& Optimisation
trending_up
Real-time analysis
Reports and KPI's are always available due to the constant updating of data
sentiment_satisfied_alt
Employer Branding
Increase employer attractiveness through modern and smooth processes
touch_app
One-Click Technology
Manage time recording at the terminal, by fingerprint, on the PC or on the smartphone
Accuracy
fingerprint
Activities
Record working hours, taking into account contractual and legal requirements
settings
Customise processes
Keep track of project work with configurable working time accounts
update
Reliable measurement
Reliable working time measurement through different working time accounts
Participation
done_all
Task management
Easier task sharing through overview of presences
access_alarm
Reminder function
System reminds of events, birthdays, anniversaries, planned absences, entries and exits, etc.
accessibility_new
Self-service
Employees have online access to their own data, applications, certificates and other functions