Tested campaigns measure "real" stress factors according to § 5 ArbSchG
Determine the burdening factors per workplace through an initial survey. Carry out detailed surveys of critical results. If desired, psychologists can adapt the campaigns and questions directly to your company. By continuously using the survey, you measure the psychological endangerment at the workplace at regular intervals.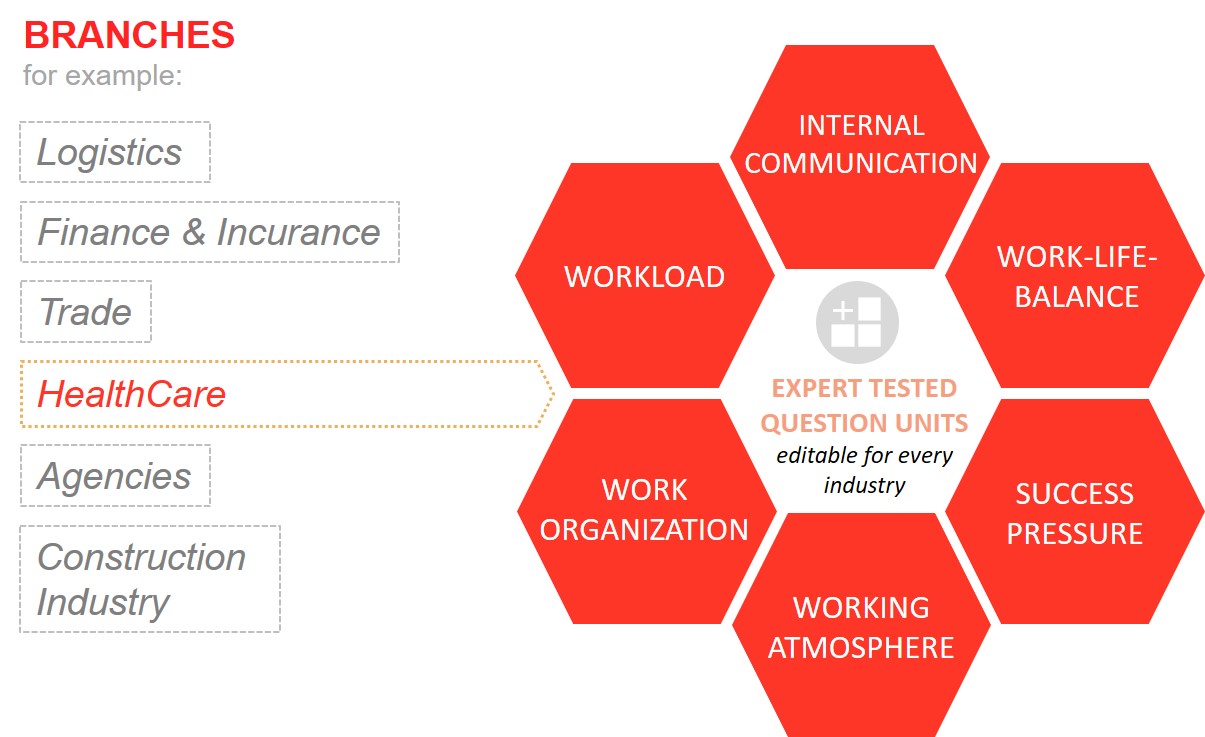 High participation rates via PC, Tablet and Smartphone
Through continuous commitment and the high acceptance of the employees you receive meaningful results. In real time and over time, you receive information about the workload of your employees - differentiated by location, department or function.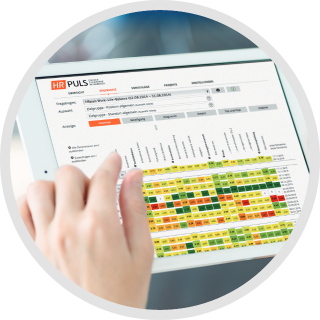 The development and implementation of improvements is the responsibility of the employees
The 3-phase model of HRpuls enables your employees to independently identify fields of action for improvements, to make suggestions, to evaluate them and to implement them on their own. In this way you establish a continuous stabilization of employee health.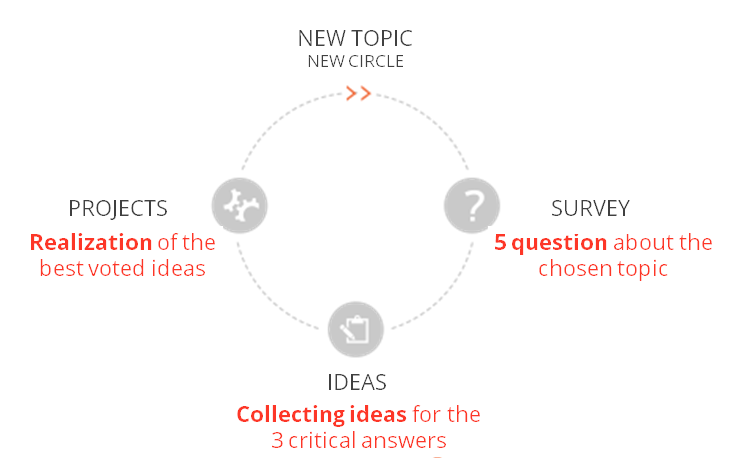 Feature Overview
library_books
Benchmarks
Internal and external comparisons of the results
playlist_add_check
Campaign Pool
Topics are ready to use, validated and immediately ready for use
build
Employee Participation
Identified fields to be improved through employee involvement
gavel
EN ISO 10075-3
Considering recommendations of BAuA , GDA
grade
Gamification
Durch Gamification, die kurze, mobile Umfrage hohe Beteiligungsquoten erzielen
show_chart
History
Visualize developments, trends and successes over time
smartphone
Mobility
High participation rates via PC, tablet and smartphone
account_balance
Prepared Campaigns
Certified campaigns measure "real" stress factors according to § 5 ArbSchG
border_color
Qualitative Result Analysis
Simple result analysis through systematic marking/clustering of terms
thumb_up
Quality Assurance
Repact with measures and check the effectiveness of measures
assignment
Real Time Results
View results and improvement ideas in real time on dashboard
Do we keep our promise?
What our customers say...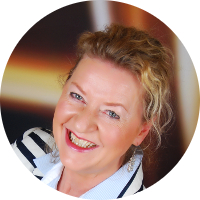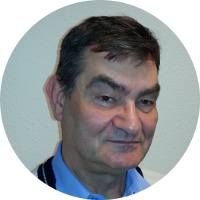 A healthy working environment and trustful interaction with employees is of utmost importance to Staples, but not always easy to achieve. This year we have started to carry out a psychological risk assessment of employees in the workplace in order to prevent long-term illnesses. Ideal: we also feel the pulse in the company and thus identify opportunities to improve life in the working world and to maintain a dialogue with our employees. The HRpuls module helps us to detect the hazard in real time and evaluate it at team level. The subsequent ideas and project phase, in which employees can independently contribute, evaluate and implement ideas, is particularly helpful. A real win-win situation for both parties!"
Ines Larsen-Schmidt
Head of Human Resources, Staples Deutschland GmbH& Co. KG
ARTS has been a strategic partner to the aerospace industry for more than 15 years. We support companies in the industry in sustainably optimizing their business processes for production and personnel. Such innovative and high-quality services can only be guaranteed by satisfied and motivated employees. To meet this demand and our high quality standards, we use HRpuls to reduce psychological stress. With minimal effort for employees and managers, we continuously receive suggestions and suggestions for improvement that have a positive influence on our working conditions, the work-life balance of our employees and the workplace organization"
Aileen Kreibich
Head of Recruitment Consulting, ARTS Holding SE