Onboarding & Exit
Already in the thick of things before the first working day
Training for employees increases knowledge and competence even before the first day of work
New employees are given the opportunity to familiarise themselves with the company before their first day of work, to get in touch with team colleagues and to complete mandatory and voluntary online training. The onboarding offer can be continuously optimised with the help of pulse checks. Talents receive an invitation to a pulse survey after two weeks and after three months, which asks about the relevant criteria in the onboarding phase. The talents can answer the questions via smartphone and contribute ideas and wishes.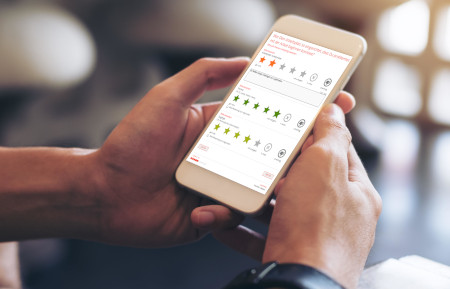 Phone book function provides insight into team and organisation
Useful information, such as contact persons, interesting dates and administrative onboarding tasks, are presented in an overview and help talents to quickly find their way around. This increases the satisfaction and learning curve of the talent.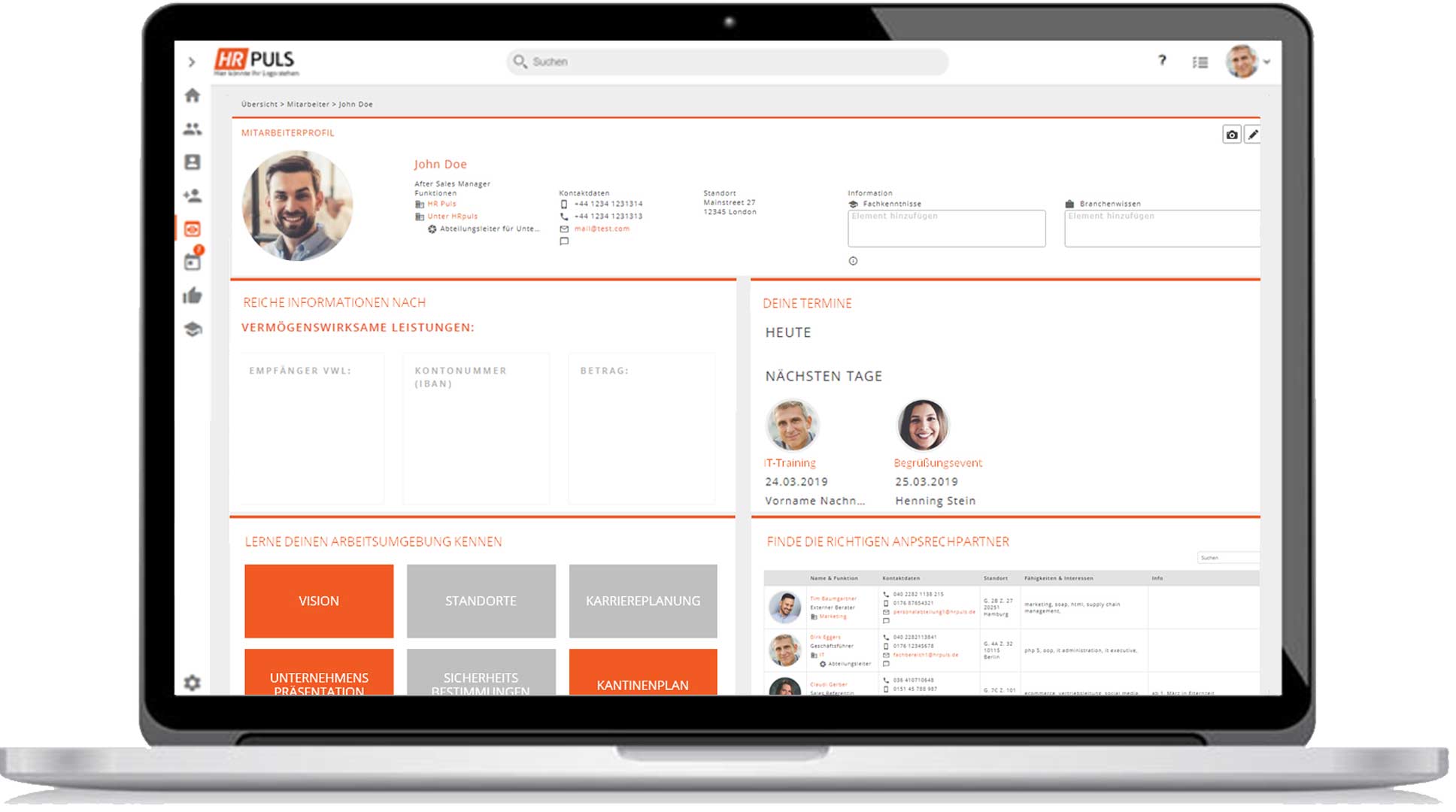 Identify reasons for resignations in real time, even during the probationary period
The exit survey identifies detailed reasons why employees leave the company. Pulse checks in the exit phase enable measurement and visualisation of the drivers for fluctuation.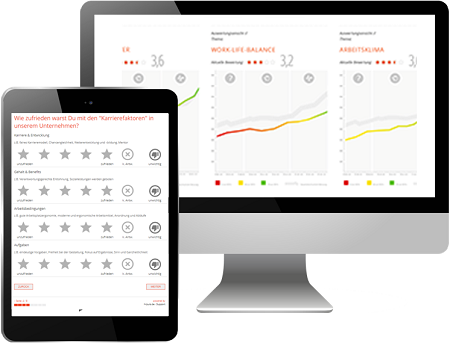 Funktionen im Überblick
Sicherheit
& Konfiguration
account_balance
DSGVO-Konformität
Sicheres und einfaches Einhalten der aktuell geltenden Datenschutzvorschriften
sms_failed
Mehrsprachigkeit
Die Sprachauswahl ermöglicht ein reibungsloses Onboarding
cloud
Online Dokumentenverwaltung
Einstellungsrelevante Dokumente online hochladen, nachfordern und Talenten Zugang gewähren
settings
Prozesse anpassen
Reibungsloser Prozess durch konfigurierbare Onboarding und Exit Schritte
lock
Zugriffsrechteregelung
Ein bedienerfreundliches Berechtigungssystem sorgt für Datenschutz und Anwenderfreundlichkeit
Controlling
library_books
Benchmarks
Interne und externe Vergleiche zu Ergebnissen ermitteln und dargestellen
trending_up
Echtzeit-Analyse
Ergebnisse und Verbesserungsideen in Echtzeit im Dashboard einsehen
sentiment_satisfied_alt
Employer Branding
Arbeitgeberattraktivität durch moderne und reibungslose Prozesse steigern
show_chart
Historie
Über die Zeit Entwicklungen, Trends und Erfolge visualisieren
thumb_up
Qualitätssicherung
Gründe für Austritte in Echtzeit ermitteln, auch während der Probezeit
Automatisierung & Standardisierung
loop
Abstimmungsprozesse
Legitimationsberechtigte in einem automatisierten Prozess einbeziehen
swap_horizontal_circle
Datenintegration
Automatisierte Integration von Daten erleichtert das Onboarding
timeline
Einführungsmodule
Neue Talente können schon vor dem ersten Tag Online-Schulungen und Hinweise nutzen
access_alarm
Erinnerungsfunktion
Erinnerungen sorgen für reibungslose Onboarding und Exit Prozesse
date_range
Terminplanung
Administrative Termine, Einführungsveranstaltungen und weitere Termine managen
Kommunikation
done_all
Aufgabenmanagement
Fristgerechte Erledigung der Augaben dank Benachrichtigungen
question_answer
Dialoge
Nutzer können einfach kommunizieren und jede Aktivität kann nachvollzogen werden
important_devices
Mobilfähigkeit
Informationen abrufen und Aufgaben bearbeiten von jedem Gerät
accessibility_new
Self-Service
Neue Mitarbeiter haben selbstständig Zugriff auf relevante Dokumente und Kontakte
contact_phone
Telefonbuchfunktion
Wichtige Ansprechpartner und Personen sowie Details über das Unternehmen leicht finden und organisieren
DO WE KEEP OUR PROMISE?
What our customers say...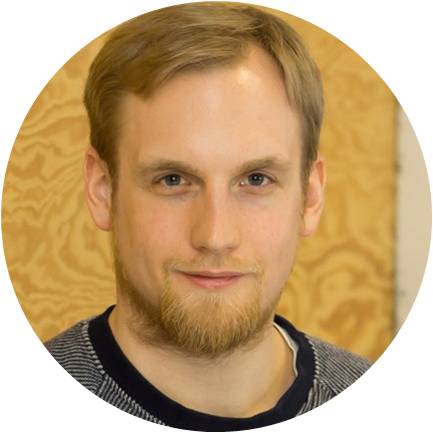 "All candidates who have completed our application process and finally join OTTO should feel comfortable in their new position from the very first moment. They should be able to find their way quickly in order to develop their full potential. With HRpuls we measure and visualize how satisfied the new candidates are with the training and ask specifically for improvement wishes. This helps us to continuously optimize our onboarding processes. The reasons why employees leave OTTO are further valuable information through which we can better understand and influence trends and developments relating to fluctuation."
Bennet Schlotfeldt
Personnel Officer Talent & Performance Management, OTTO GmbH & Co KG