Preparatory Payroll
Check and release wage
data at a glance
Simply keep personnel data up to date
Employees can update HR master data themselves, depending on their authorisation. If approval is required for the change, the manager or HR is informed directly.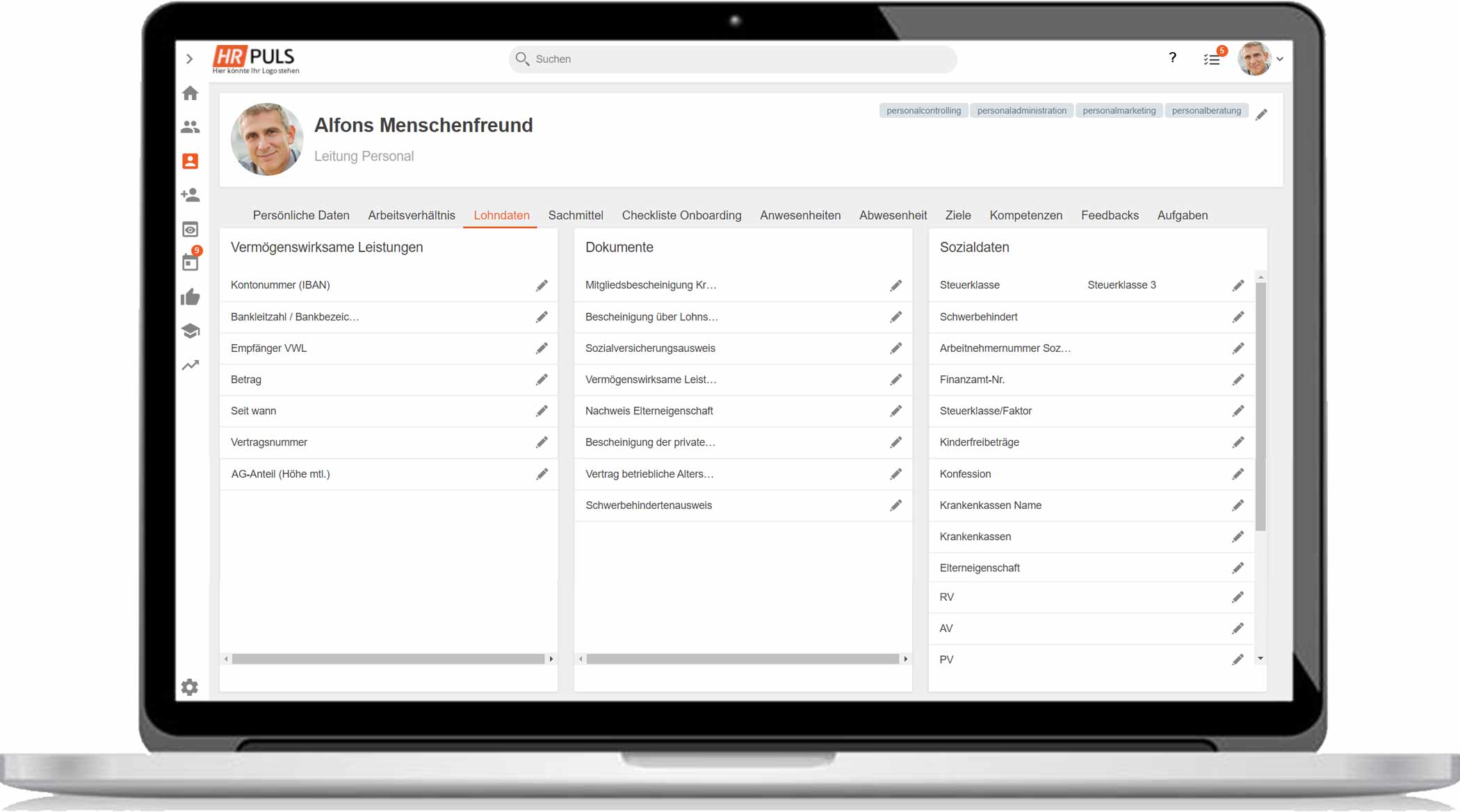 Check, edit and approve all payroll data at a glance
Payroll accountants can view all the data required for payroll accounting. Absences and changes to master data due to entries, exits or changes in employees are clearly displayed. Changes can be checked directly and after approval, the data is transferred to the payroll system.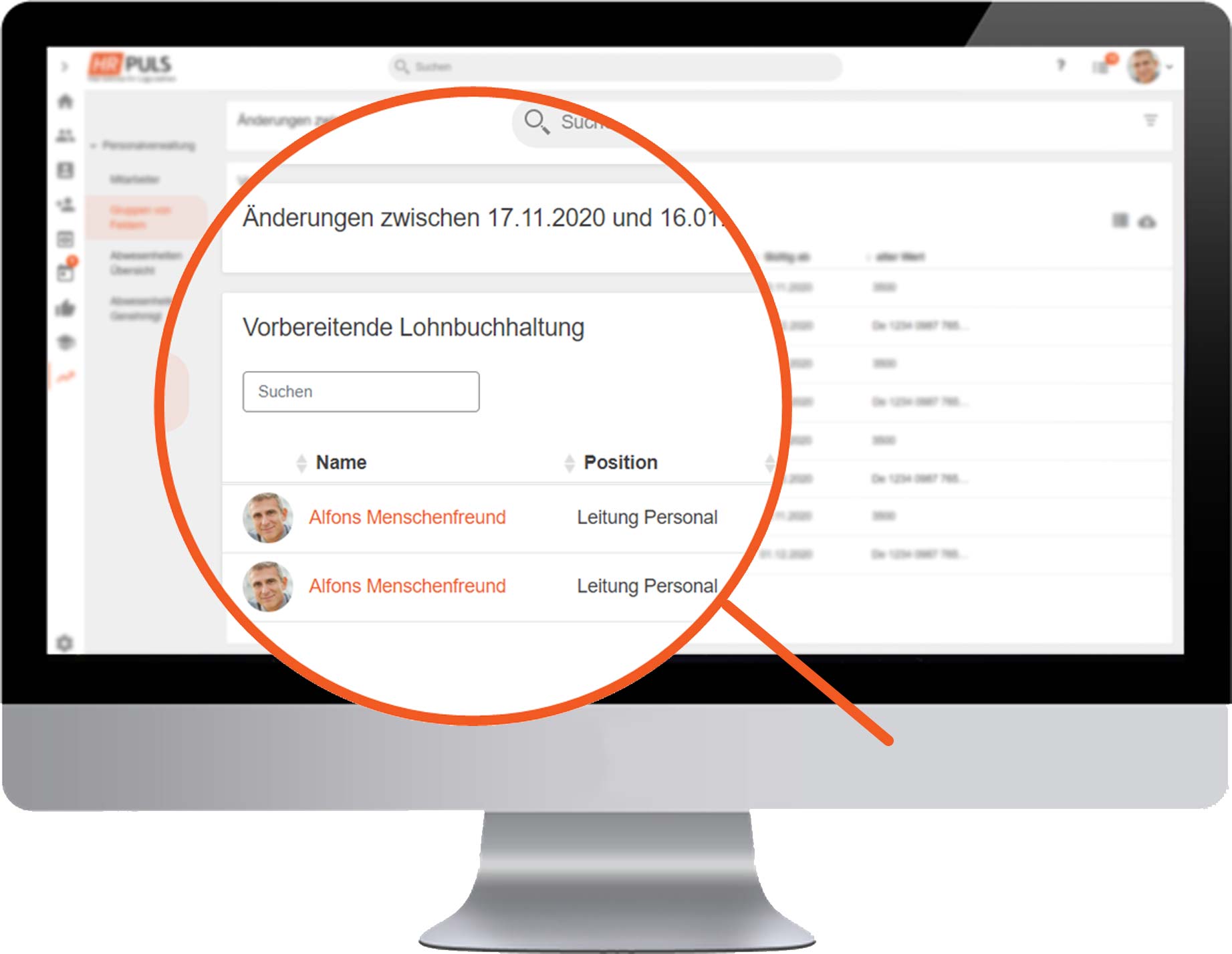 Easily retrieve payslips and statements
After the payroll has been prepared, employees can retrieve pay slips or certificates. In addition, missing documents such as a health insurance confirmation can be uploaded by employees.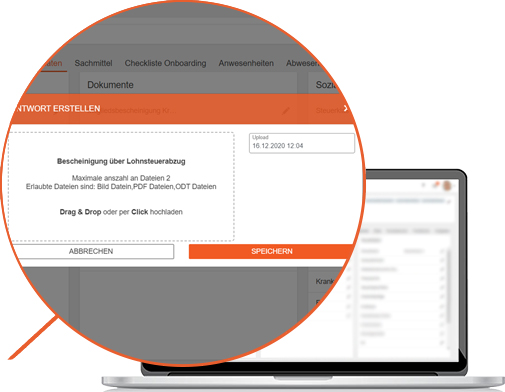 Functions at a glance
Security
& Configuration
account_balance
DSGVO compliance
Secure and easy compliance with the currently applicable data protection regulations
settings
Customise processes
Configurability of all major accounts and processes
lock
Accessibility maintenance
A user-friendly authorisation system ensures data protection and user-friendliness
Interfaces
swap_horizontal_circle
Data integration
Automated integration of data facilitates preparatory payroll
important_devices
Mobile capability
Access information and edit tasks from any device
cloud
Online document management
Maintain and manage all master data and transaction data centrally
Controlling
& Automation
loop
Reconciliation processes
Include authorised parties in an automated process
trending_up
Real-time analysis
Reports and KPI's are always available due to the constant updating of data
sentiment_satisfied_alt
Employer Branding
Increase employer attractiveness through modern and smooth processes
Relieve process
done_all
Task management
Easier task sharing through overview of presences
access_alarm
Reminder function
System reminds of events, birthdays, anniversaries, planned absences, entries and exits, etc.
sms_failed
Multilingualism
Language selection enables smooth processes