Digital Personnel File
Manage all personnel data
with one click
Delegate tasks and thus accelerate processes
In the digital personnel file, you can see all personnel data at a glance. Depending on the authorisations, employees, managers or HR can see the data in the personnel file, edit it or approve changes.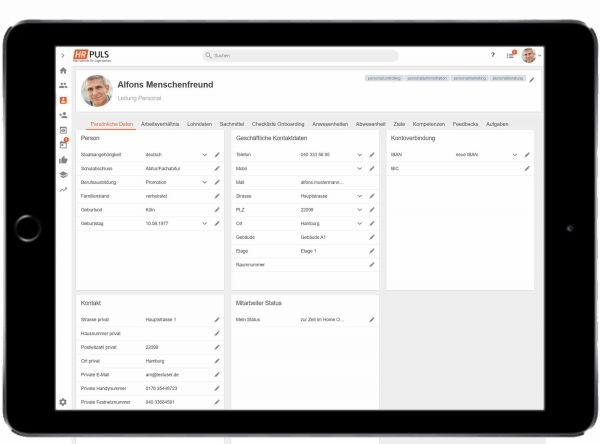 All important HR key figures at a glance in real time
Thanks to the integrated database, HR key figures and statistics can be accessed in real time and filtered by teams, time periods or job roles. Popular key figures are:
Number of employees
Age structure
Remuneration
Illness days
Fluctuation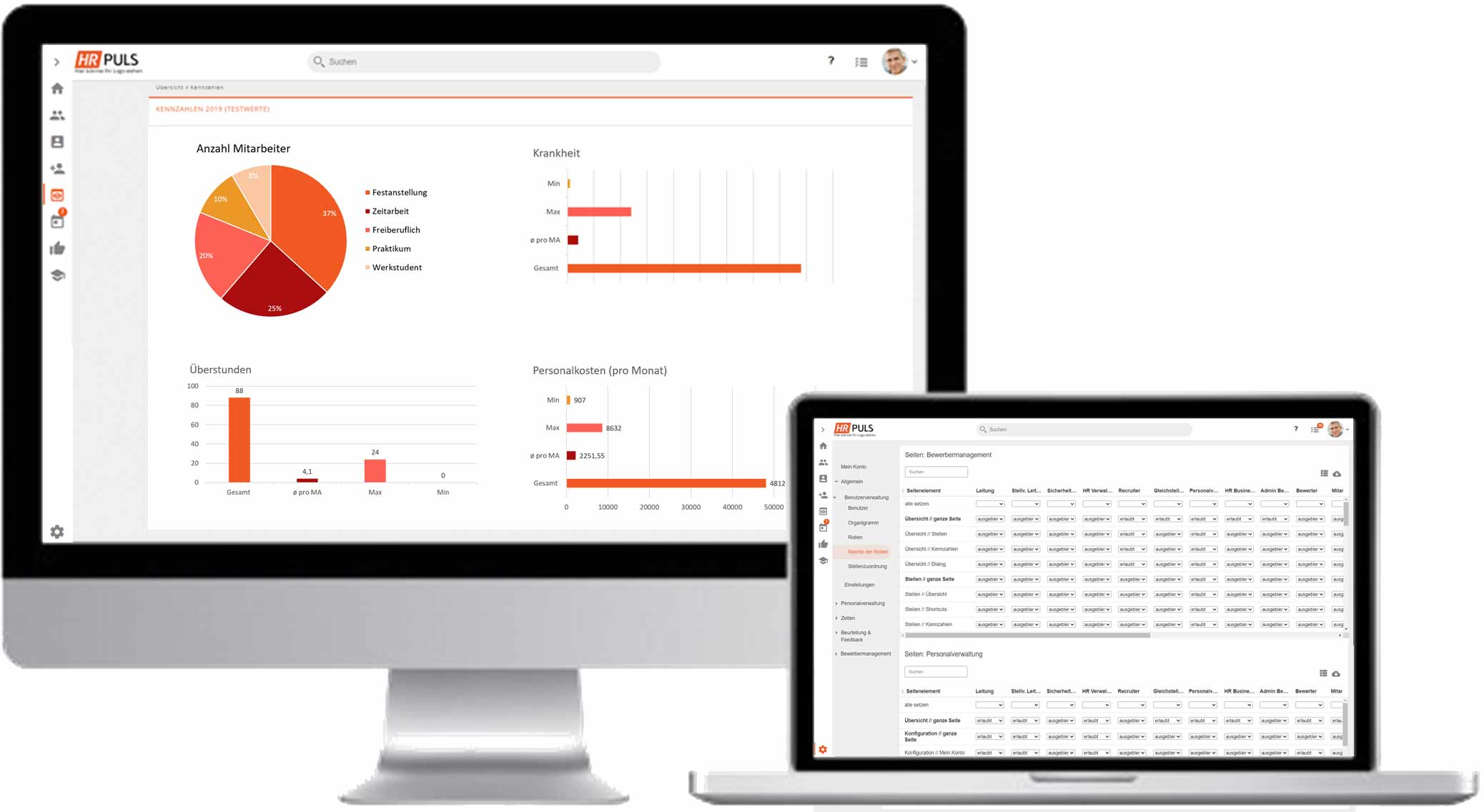 Organisational chart and staff directory facilitates the search
All employees are listed in a tabular directory and can be edited there. In addition, the organisation with teams, departments and business units is shown in an organisation chart. It is also possible to depict dual heads or project teams.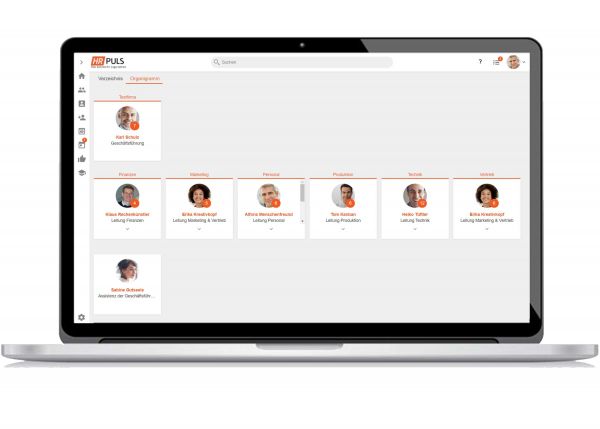 Functions at a glance
Safety
& Interfaces
swap_horizontal_cricle
Data integration
Clarity through automated integration of data from any source
account_balance
DSGVO compliance
Sure compliance with current data protection regulations
important_devices
Mobile capability
Access information and edit tasks from any device
lock
Access control
A user-friendly authorisation system ensures data protection and user-friendliness
Controlling
trending_up
Real-time analysis
Reports and KPI's are always available due to the constant updating of data
show_chart
History
Visualise developments and trends over a period of time
cloud
Online document management
Access to the system enables the avoidance of redundant data
grid_on
Organisational chart export
Export real-time data and visualise the organisational structure
Automation & Standardisation
loop
Reconciliation processes
Include authorised parties in an automated process
done_all
Task management
Easier task scheduling and management via reminder function
access_alarm
Reminder function
Systrem reminds of events, birthdays, anniversaries, planned absences, entries and exits, etc.
swap_calls
Mailings at the touch of a button
Create, manage and send customised mail templates
Communication
question_answer
Dialogues
Users can communicate easily and every activity is traceable
sms_failed
Multilingualism
Language selection enables smooth processes
accessibility_new
Self-service
Online access to own data, applications, certificates and other functions
contact_phone
Phone book function
Easily find and organise relevant people and details about the company