Absences
Simple recording of attendances and project times
Notify sickness via smartphone and upload certificate of incapacity to work directly
Employees can report sickness via self-service and the manager and HR are informed directly. If an AU is required, it can also be uploaded directly. If employees forget to submit the certificate of incapacity for work, reminders are sent automatically.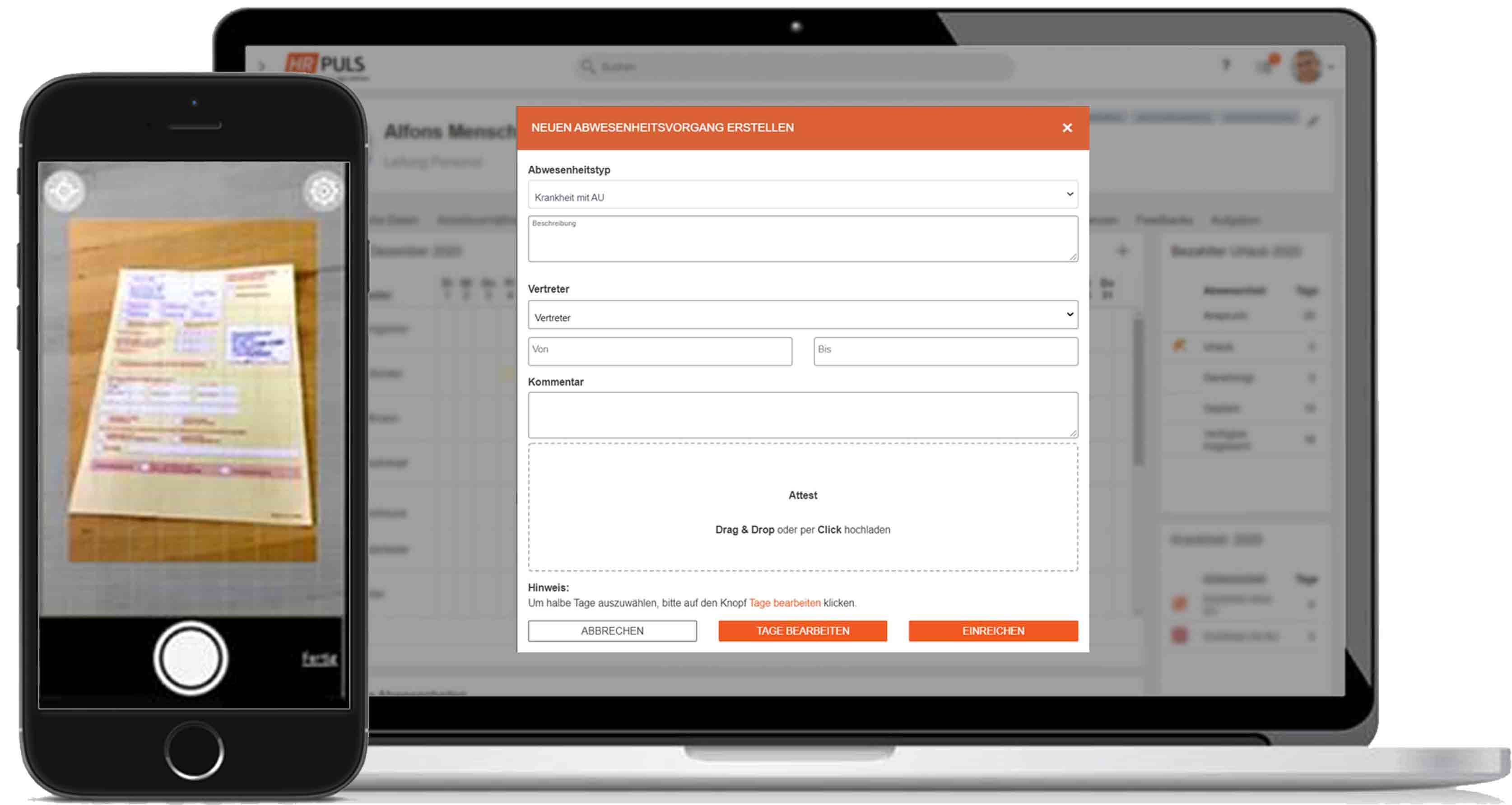 Representatives can be appointed directly
When applying for leave, representatives can be selected directly. These automatically receive a notification with the period of absence of the applicant. Optionally, the applicant can enter details of the absence in the comment field.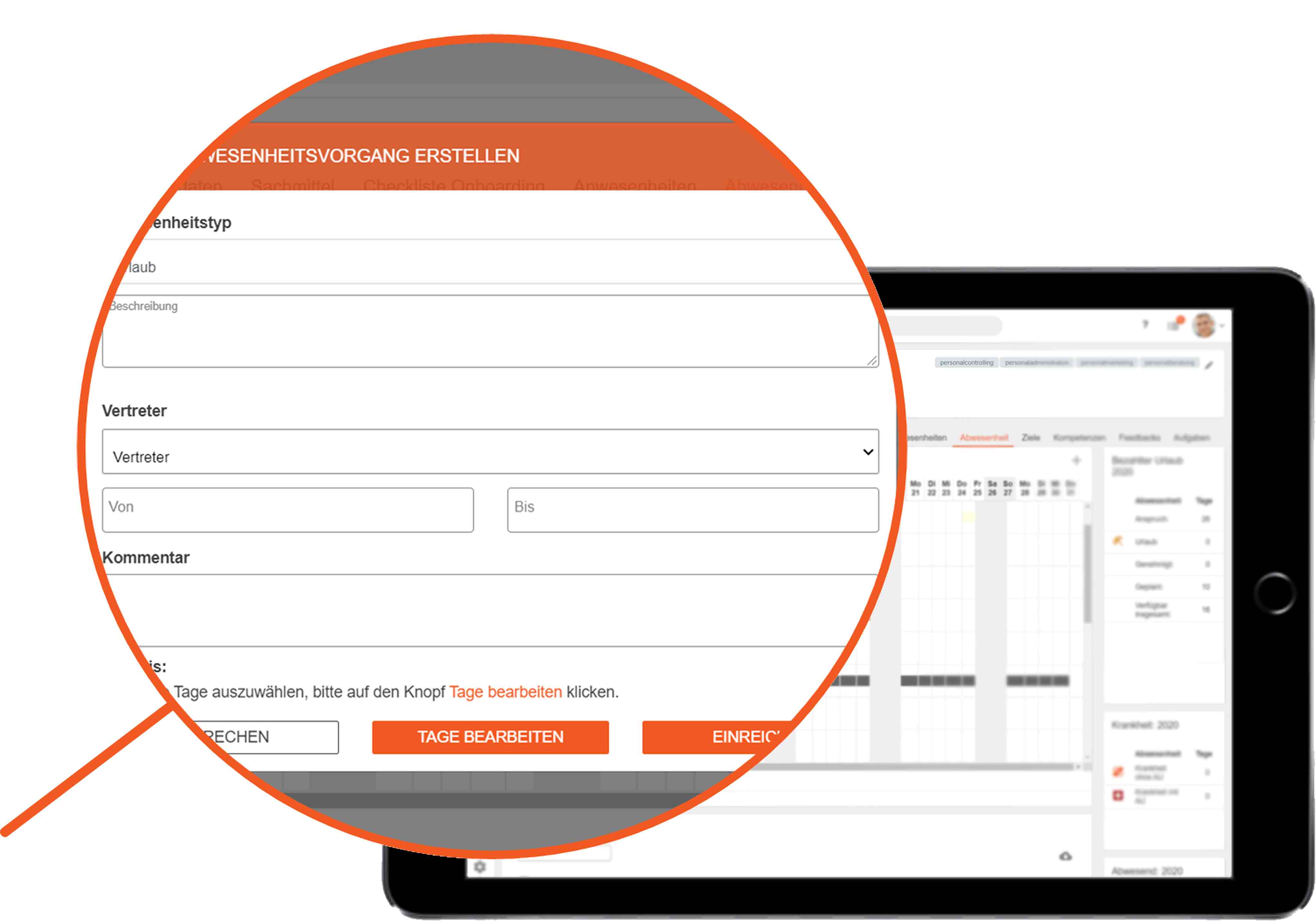 Avoid understaffing in the company
Employees can view the holiday planning of their colleagues and thus facilitate their holiday planning.The leave account shows the current balance and employees can request leave with just one click. Depending on the authorisation, managers and HR can view, check, approve or reject the leave requests with comments.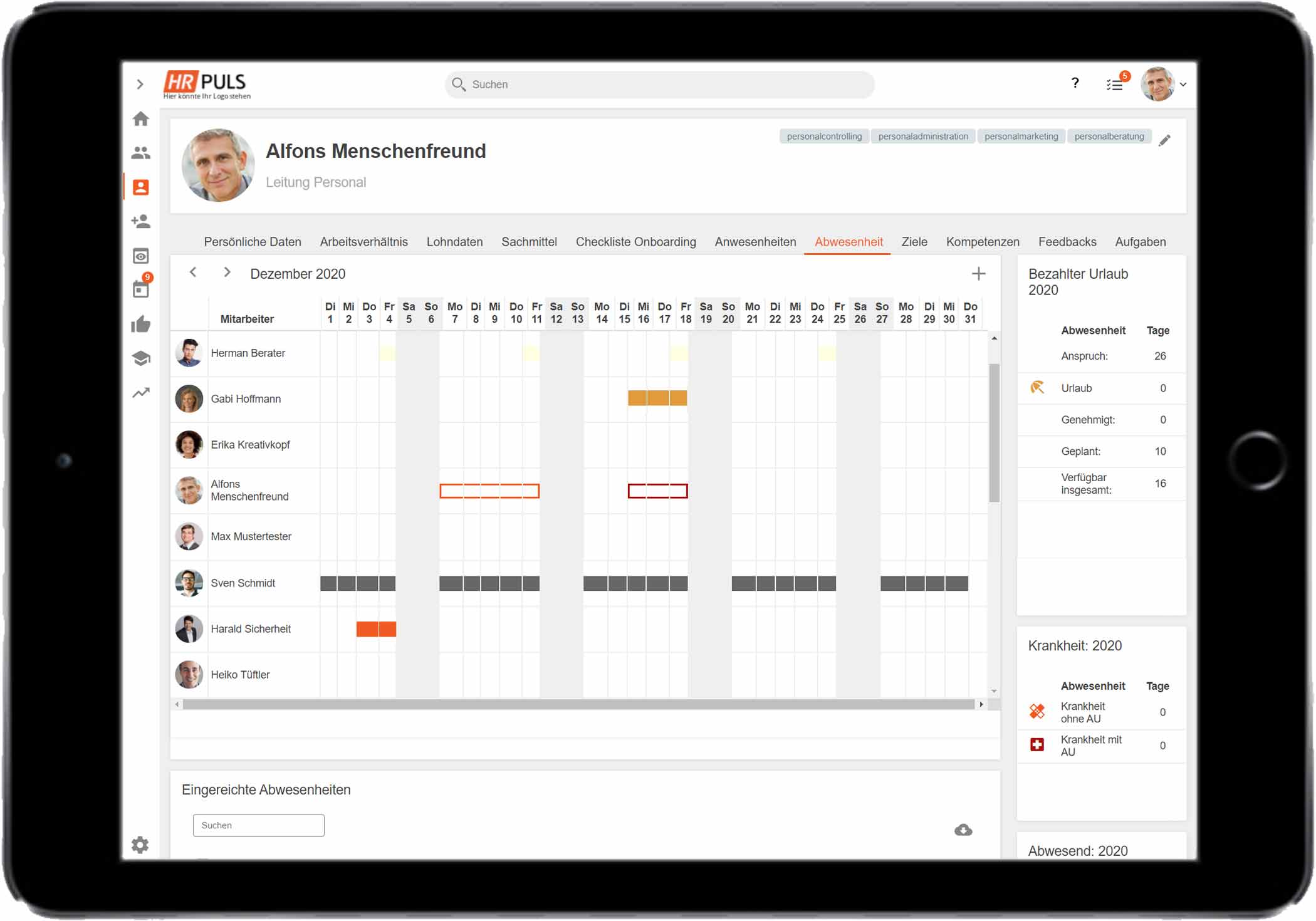 Managers and HR can evaluate and compare leave balances
The leave history and all relevant key figures can be viewed in tabular form by team, department or business unit for the manager or HR, depending on authorisation. Reports can be filtered or modified as desired.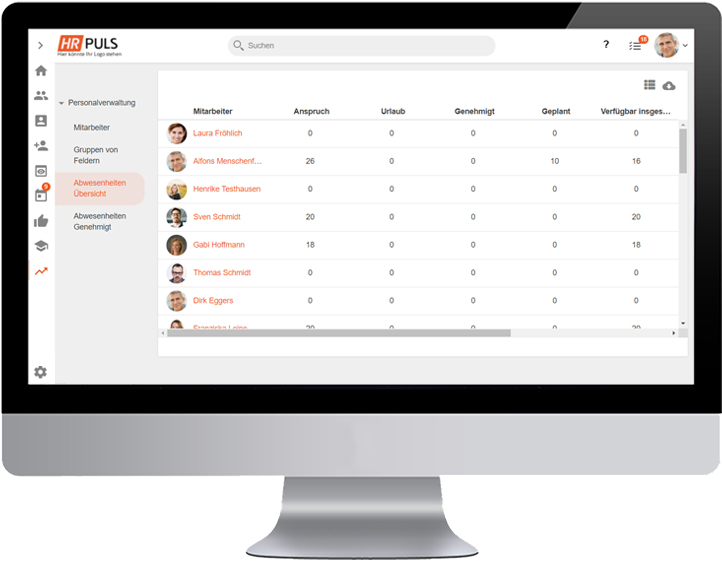 Functions at a glance
Security
& Configuration
account_balance
DSGVO Confomity
Secure and easy compliance with current data protection regulations
sentiment_satisfied_alt
Employer Branding
Increase employer attractiveness through modern and smooth processes
settings
Customise processes
maintain important key figures for individual absence types
lock
Access control
A user-friendly authorisation system ensures data protection and user-friendliness
Controlling
library_books
Benchmarks
Avoiding increased absenteeism via internal and external benchmarks
trending_up
Real-time analysis
Keep track of absences by clearly displaying them
show_chart
History
Visualise developments, trends and achievements over a period of time
cloud
Online document management
Access to the system enables the avoidance of redundant data
Automation
loop
Reconciliation processes
Include authorised parties in an automated process
access_alarm
Reminder function
Reminders for staff to submit sick notes, for example
date_range
Holidays
Relevant public holidays are customisable to the location
school
Reliable measurement
Different types of absences are reliably recorded
Participation
sms_failed
Multilingualism
Language selection enables smooth processes
touch_app
One-Click Technology
Make, validate and manage applications at the touch of a button
accessibility_new
Self-Service
Employees are responsible for their own leave and sick leave
today
Vacation planner
Make the holiday planning process easier by keeping track of absences