Feedback
Giving and receiving 360 degree and peer feedback
Promote an open feedback culture
The ease of giving and requesting feedback improves the open use of feedback. Employees can view their feedback in real time and decide whether to share it with their manager as an additional basis for evaluation.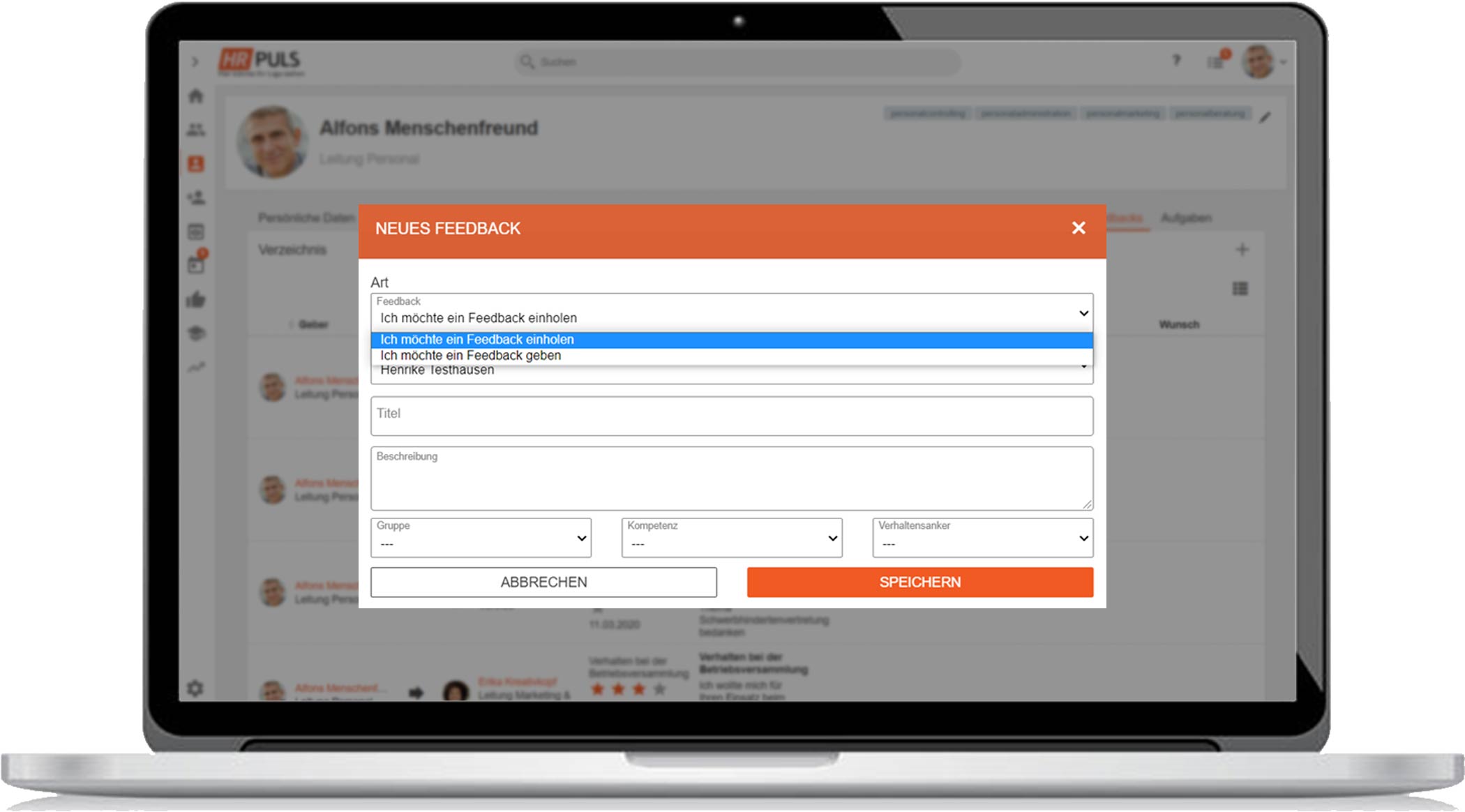 Peer feedback for employees
Employees can give direct feedback to colleagues and share praise or ideas for improvement. Employees can also request feedback from colleagues themselves, for example, to find out how they performed as a facilitator in the workshop for the first time.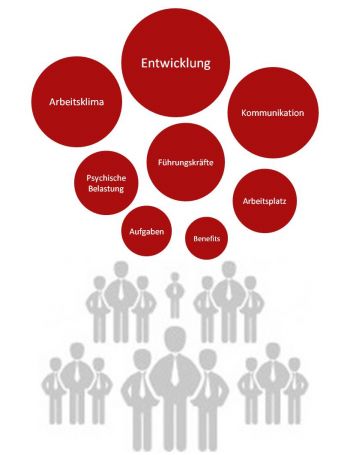 360 Degree Feedback for Leaders
Leaders can be evaluated by your staff, colleagues or direct managers at the touch of a button. Evaluated leadership measurement campaigns are available for easy launch. All results can be evaluated and compared in real time.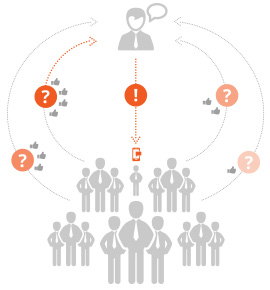 Funktionen im Überblick
Sicherheit
& Konfiguration
account_balance
DSGVO-Konformität
Sicheres und einfaches Einhalten der aktuell geltenden Datenschutzvorschriften
sms_failed
Mehrsprachigkeit
Die Sprachauswahl ermöglicht ein reibungsloses Onboarding
important_devices
Mobilfähigkeit
Informationen abrufen und Aufgaben bearbeiten von jedem Gerät
lock
Zugriffsrechteregelung
Ein bedienerfreundliches Berechtigungssystem sorgt für Datenschutz und Anwenderfreundlichkeit
Controlling
library_books
Benchmarks
Interne und externe Vergleiche zu Ergebnissen ermitteln und dargestellen
show_chart
Historie
Über die Zeit Entwicklungen, Trends und Erfolge visualisieren
flag
Strategische Verknüpfung
Verknüpfung von Talententwicklung, Beurteilung und Feedback ermöglichen
Diagnostik
chrome_reader_mode
Auswahlverfahren
Potentialanalysen können online durchgeführt und verwaltet werden
extension
Matching Score
Ermittlung der Passung zwischen dem Kompetenzprofil und dem Talent
fitness_center
Potentialdiagnostik
Präzise Aussagen zu den 4 Ebenen der Persönlichkeit machen und Potentiale fördern
pages
Psychometrie
Aufschlussreiche Psychometrie zur Entwicklung von Fähigkeiten und Kompetenzen, um Talente zu binden
Förderung & Partizipation
done_all
Aufgabenmanagement
Fristgerechte Erledigung der Augaben dank Benachrichtigungen
donut_small
Kompetenzmanagement
Erfassung und Förderung von Mitarbeiterkompetenzen in Abstimmung mit der Unternehmensstrategie
link
Maßnahmen
Talentierte Beschäftigte gezielt in Trainings fördern
trending_up
Echtzeit-Analyse
Reports und KPI's stehen durch die stetige Aktualisierung der Daten stets zur Verfügung
touch_app
One-Click Technologie
Per Knopfdruck Anforderungsprofile mit Potentialen vergleichen
DO WE KEEP OUR PROMISE?
What our customers say...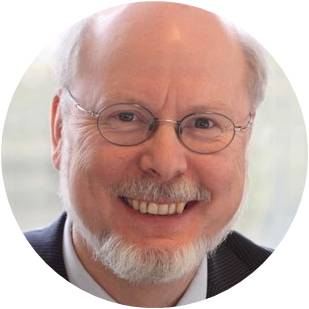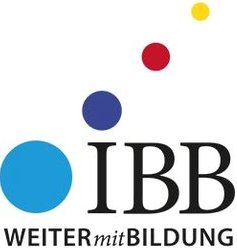 "Our organisation is growing rapidly and structured development is a prerequisite for our lasting business success. The HRpuls model supports us optimally in this, as the satisfaction of all participants can be queried and evaluated in real time. Participants can also complete the survey on the go, a really popular feature in the age of smartphones."
Clemens Arnold-Hoffmann
Board member, IBB Institut für Berufliche Bildung AG