Relief for employees and managers through automated assessment and feedback interviews
HR Managers, executives and trainers have access to training management and evaluation according to a clear authorization system. So they can easily manage themselves. The central storage of information enables leaner processes and saves time for administrative tasks and long communication channels.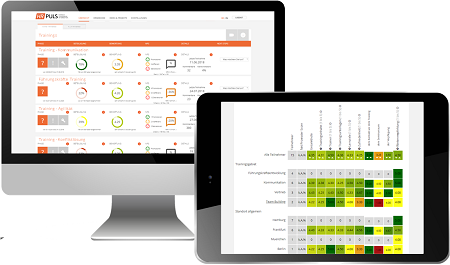 Efficacy testing of training (360°)
Expectations and experiences of participants, trainers and clients can be easily recorded. Participants, trainers and clients receive a link to participate in a pulse check. Via Smartphone or PC satisfaction, wishes and ideas for improvement can be entered playfully, easily and quickly.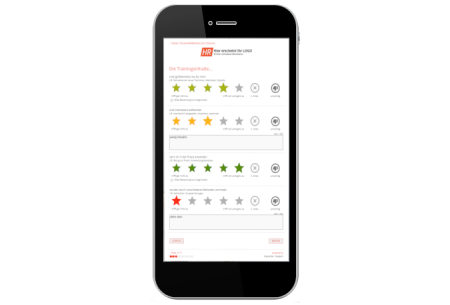 Measure expectation, experience and transfer performance in real time
Participants and clients (e.g. superiors) receive an invitation for a pulse survey immediately before the training, which determines the expectations of the training. Via smartphone they can answer the questions.


After the training , the participants and trainers answer questions about their satisfaction with the trainer and the contents of the training, or about the course of the training. They can contribute their ideas and wishes.


In order to determine the transfer success of what has been learned into everyday life, three months after the training a third pulse survey is sent to participants and clients.
Feature Overview
library_books
Benchmarks
Internal and external comparisons of the results
playlist_add_check
Campaign Pool
Topics are turnkey, validated and ready for immediate use
link
Development Measurement
Linking with talent development and assessment & feedback
sd_storage
Document management
Manage centrally online certificates, attestations, attestations etc.
track_changes
Efficacy Check
Different perspectives & points in time allow an effectiveness check
grade
Gamification
Achieve high participation rates through the gamification of the brief mobile survey
access_alarm
History
Visualize developments, trends and successes over time
border_color
Qualitative Result Analysis
Simple result analysis through systematic marking/clustering of terms
assignment
Real Time Results
View results and improvement ideas in real time on dashboard
line_weight
Satisfaction Measurement
Survey to determine whether everyones expectations are fullfilled
touch_app
Self-Service
Trainer, HR, managers, participants manage appointments and content
Do we keep our promise?
What our customers say...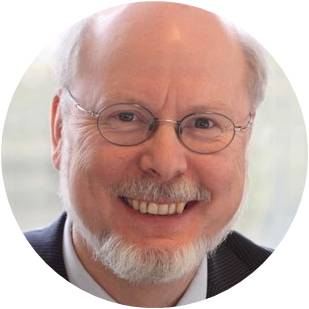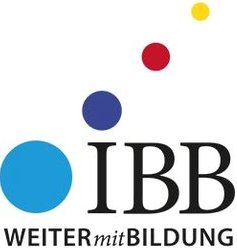 Our organization is growing rapidly and structured development is a prerequisite for our long-term business success. The HRpuls model supports us optimally, since the satisfaction of all participants can be queried and evaluated in real time. Participants can also conduct the survey on the move, a feature that is really popular in the age of smartphones."
Clemens Arnold-Hoffmann
Board Member, IBB Institute for Vocational Education AG