Time Management
Time management that is fun
smartphone
Request and notify vacation, training or illness via smartphone
With the HRpuls Time Management, working times and absences can be recorded easily: in the classic way at the terminal, by OneClick at the workplace or mobile with the smartphone. Approval processes for absences, for example, are drastically simplified by smart notification functions and automation. Administrative tasks are eliminated and managers, employees and HR can concentrate on the important tasks.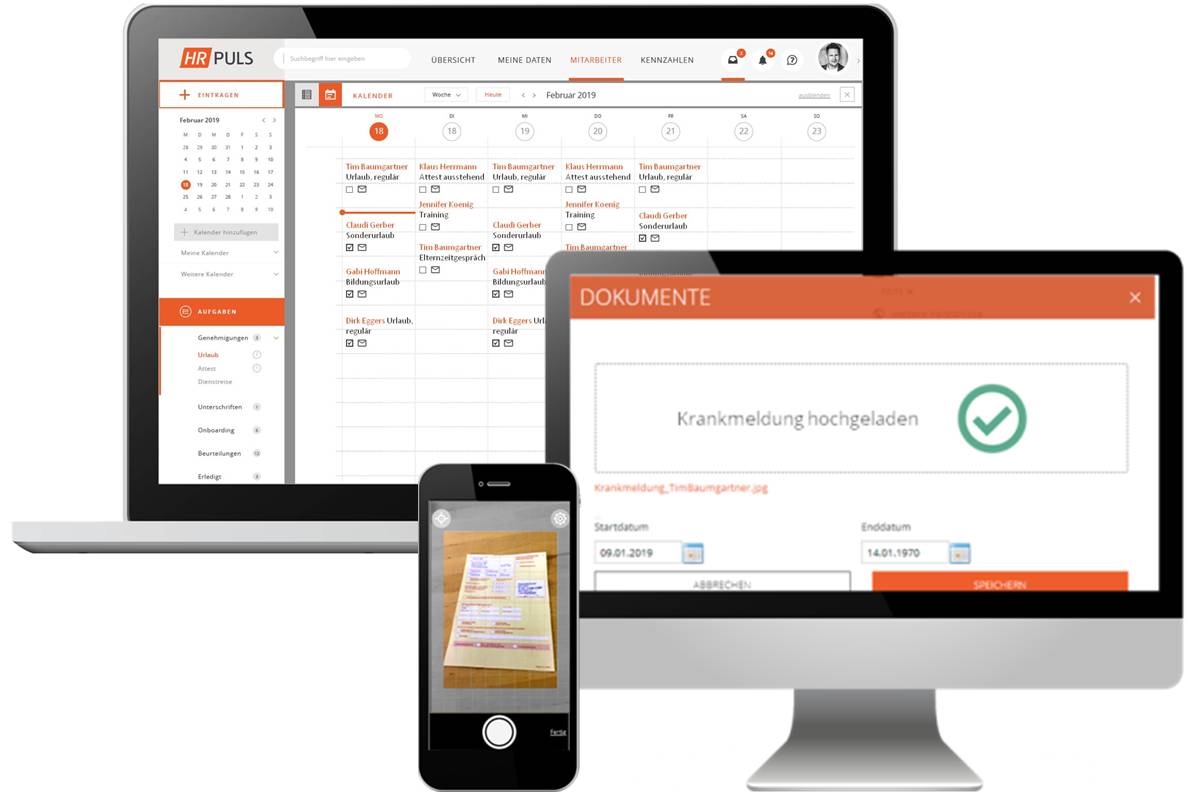 cloud
Overview of attendances and absences facilitates work planning
Record working times easily. The self-explanatory design and interfaces to existing systems allow time recording without expenditure of time. The automated hourly calculation flows directly into the preparatory payroll accounting.


Closing Excel formulas and organizational difficulties with Absence planning. Vacation, illness, further training or other reasons for absence are simply entered, approved and displayed.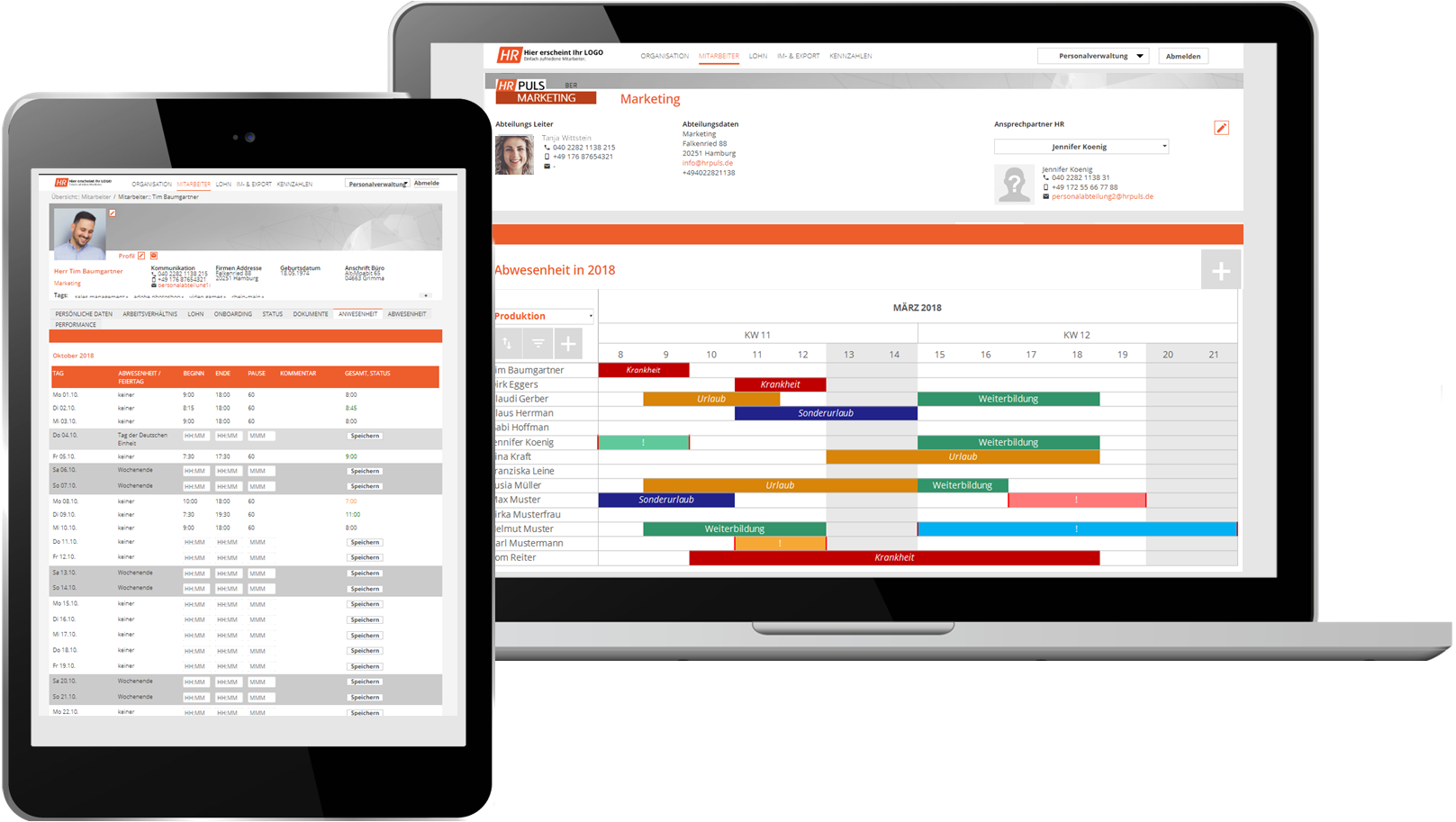 fingerprint
Recording and managing presence at the terminal using fingerprints
With the hardware of HRpuls' cooperation partners you can determine for yourself which functions you really want to use for your company. By the full integration into the module HRpuls Personnel Management you use the hardware as terminals for simple "check-in and check-out" or more extensive with further functions of the HRpuls modules (ideal e.g. for PC-free workstations).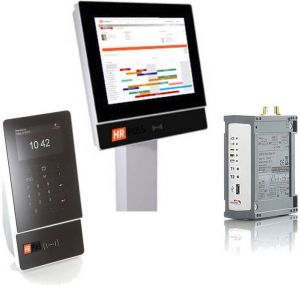 Authorization and key figures
The configurable authorization allows the automation of individual regulations. With the help of important KPI's, you can constantly optimize your time management and save time and costs
Disease days
Fluctuation
Performance
Overtime
Special holidays etc.
Organisations automatically comply with their data protection obligations
Employees have full control over their data
Self-service options for HR, employees and interface partners based on a defined authorization system
Feature Overview
smartphone
Mobility
Apply for holiday, training or illness via smartphone and communicate
fingerprint
Attendances
Record working time taking contractual and legal regulations into account
beach_access
Absences
Managing vacation, training, illness, or parental leave
important_devices
Multimedia
Manage presence and absence at the terminal, via fingerprint, on the PC, on the smartphone
how_to_reg
Access Control
A clear authorization system ensures data protection and user-friendliness
accessibility_new
Self-Service
Employees have online access to their own data, applications, certificates, etc.
markunread_mailbox
Notifications
Relevant persons are informed about, e. g. unplanned absences
access_alarm
Reminder function
Entries, departures, planned absences, birthdays, events, etc.
announcement
Tasks
Task planning and reminder
assignment_returned
Preparatory payroll accounting
All wage-relevant data is made available to executing users