Develop top talents based on company goals
With this module you can compare your talents company-wide and design targeted development plans for long-term vacancies. Through constant updating and adaptability, you can react efficiently to the shortage of skilled workers and reduce your fluctuation. By visualizing the progress in the pipeline, you can see at a glance what stage of development a talent is at and what the next steps are.
Perfectly the HRpuls talent management is complemented by the modules Workforce Management Evaluation & Feedback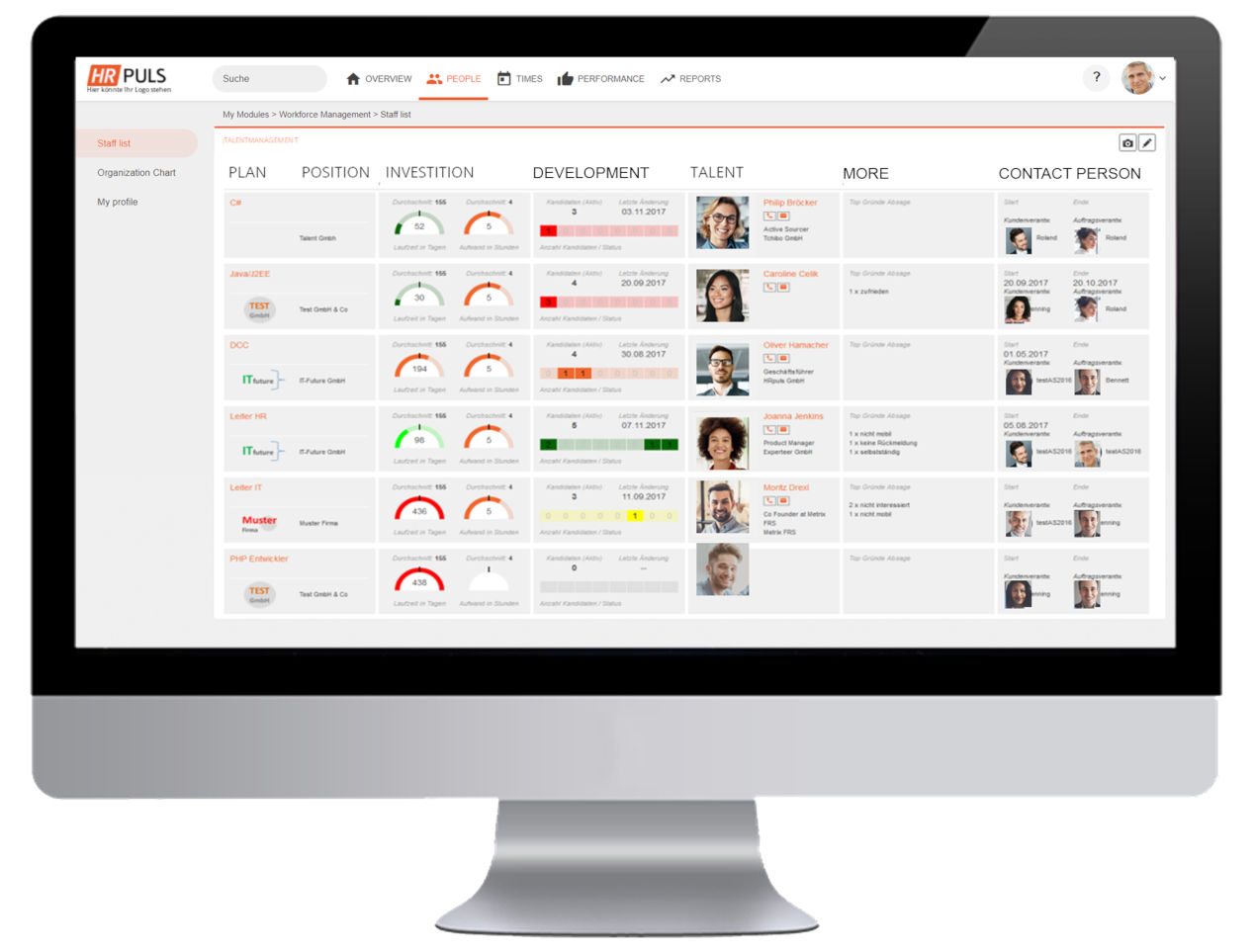 Sensible inventions for the future of employees and the company
Employees keep their profiles up to date themselves. Regular notifications remind them to update or supplement their own data. Relevant personnel information from other HRpuls modules as well as changes on career-relevant social media platforms are automatically updated.
The setting of status mails and the integrated chat function facilitate collaboration and speed up decision-making processes.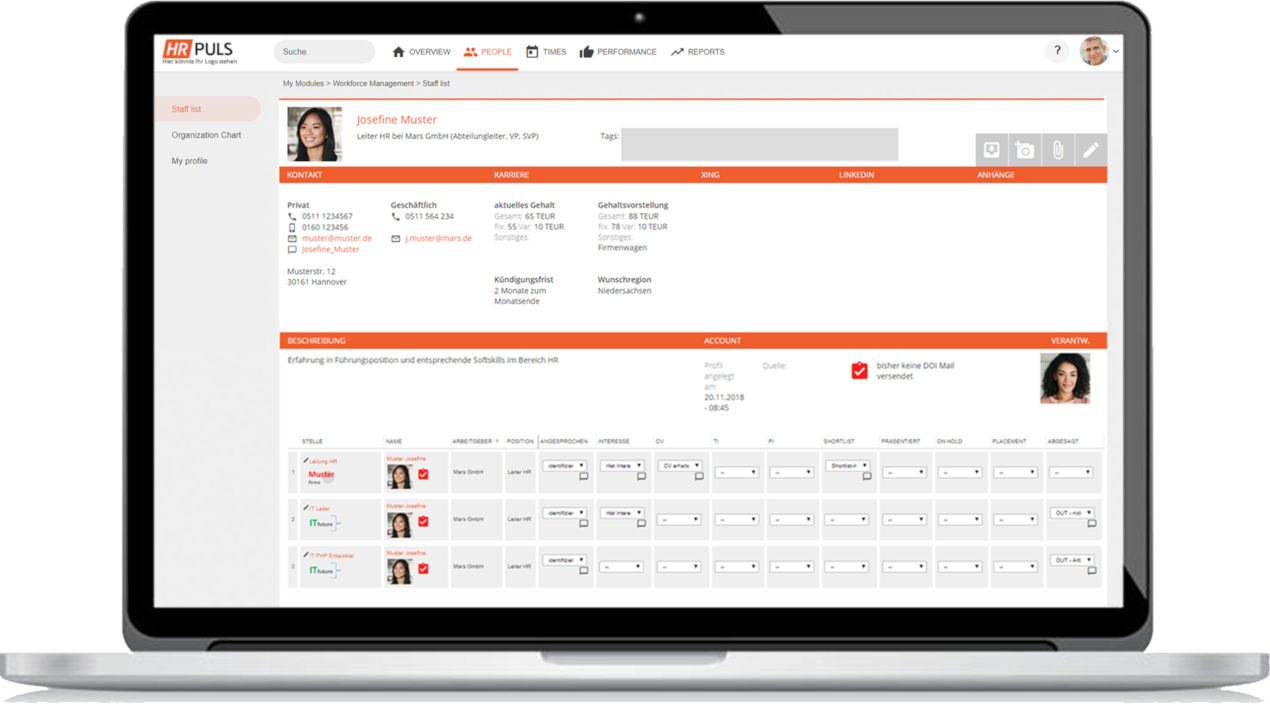 Manage the leaders of tomorrow