Relief for employees and managers through automated assessment and feedback interviews
Employees as well as managers are asked independently of each other on a quarterly basis to determine their own core tasks and those of the other. At the same time, both parties provide a self-assessment and an external assessment of the performance per area of responsibility.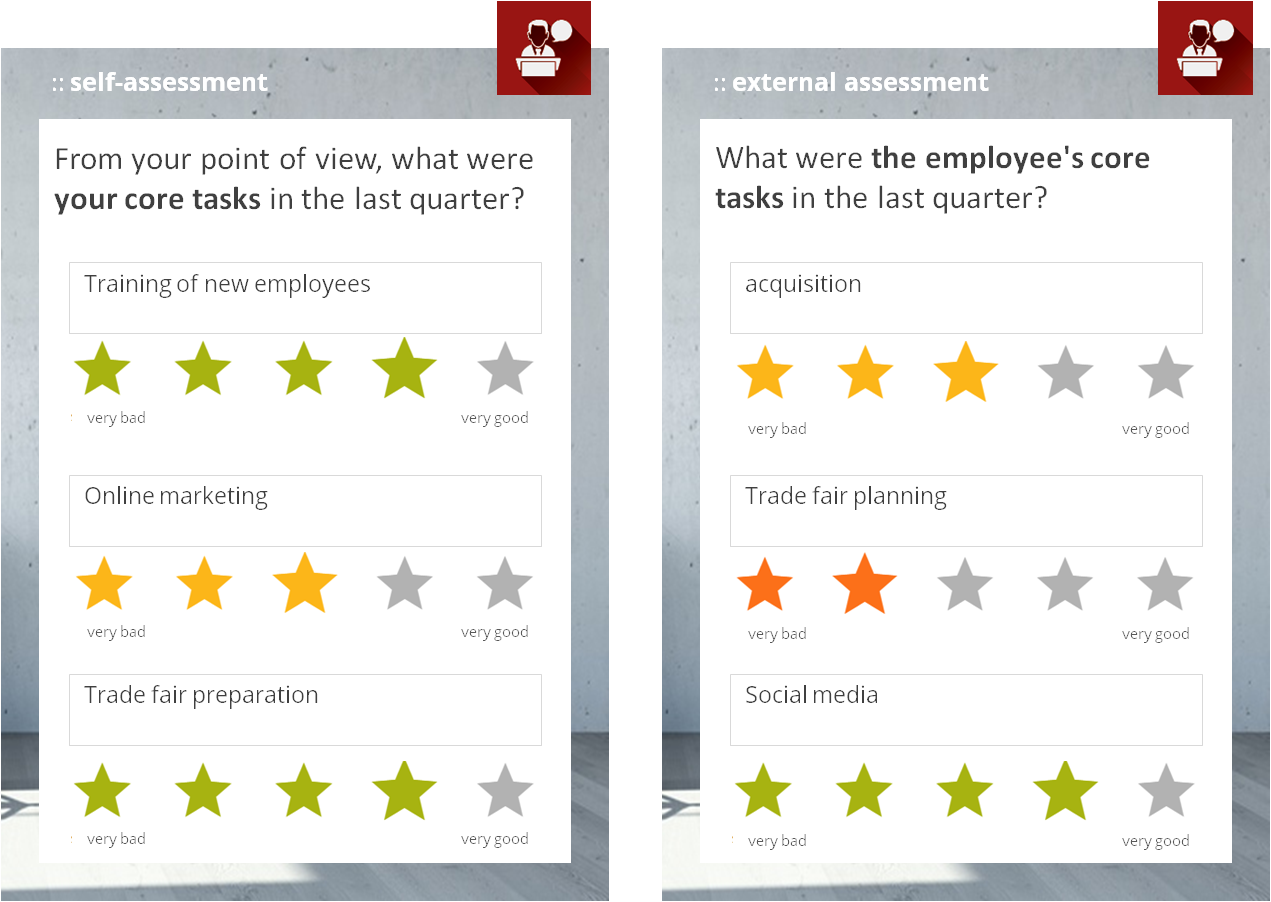 Structured performance assessments provide greater significance
On the basis of the results, successes and cooperation can be tested in a personal conversation. If the perception of the respective task areas matches, successful communication can be assumed. If there are discrepancies between the perception of the manager and that of the employee, there may be a need to define goals and expectations more precisely and to improve communication.
Supporting the corporate strategy by aligning all activities and goals
After the feedback discussion, goals, expectations and improvement measures can be defined, which in the following quarter will also serve to monitor success. The clear structure and the central documentation prevent misunderstandings and deviating interpretations.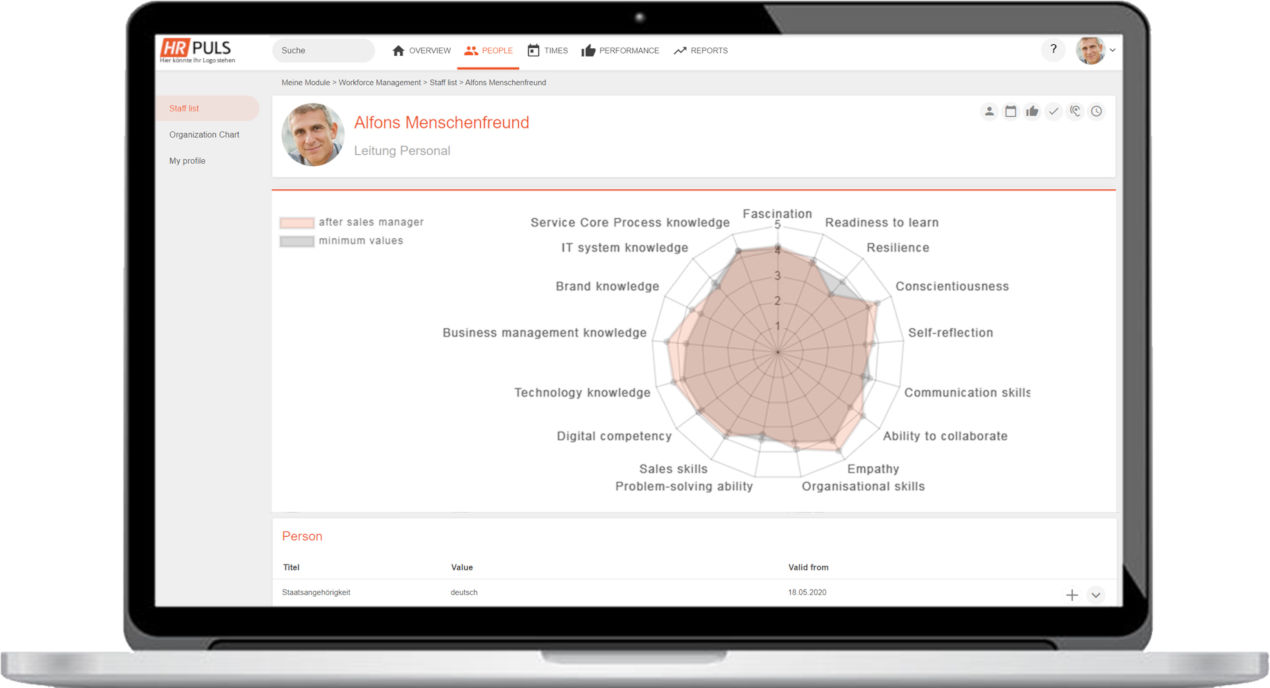 Feature Overview
group
Comparison
Comparisons of views and draw consequences
flag
Link to Strategy
Focus on strategic objectives and corresponding task planning
explore
OKR – agile Leadership
Concept is derived from the OKR approach for a fast moving environment
access_alarm
Reminder Function
The system sends reminders for attendance and meetings
view_list
Self & external Evaluation
Evaluation of one's own performance and that of the other
accessibility_new
Self-Service
Employees and managers have insight into their data