Appliant Tracking System
A application process that is fun
touch_app
Easy application through one-click technology
Generation X & Y Talents apply because it's uncomplicated & fast
Internet distant talents (e.g. Blue Collar) simply express interest
Application without cover letter and curriculum vitae is possible
Hurdles for making contact were eliminated
Talents get answers to their questions directly through chats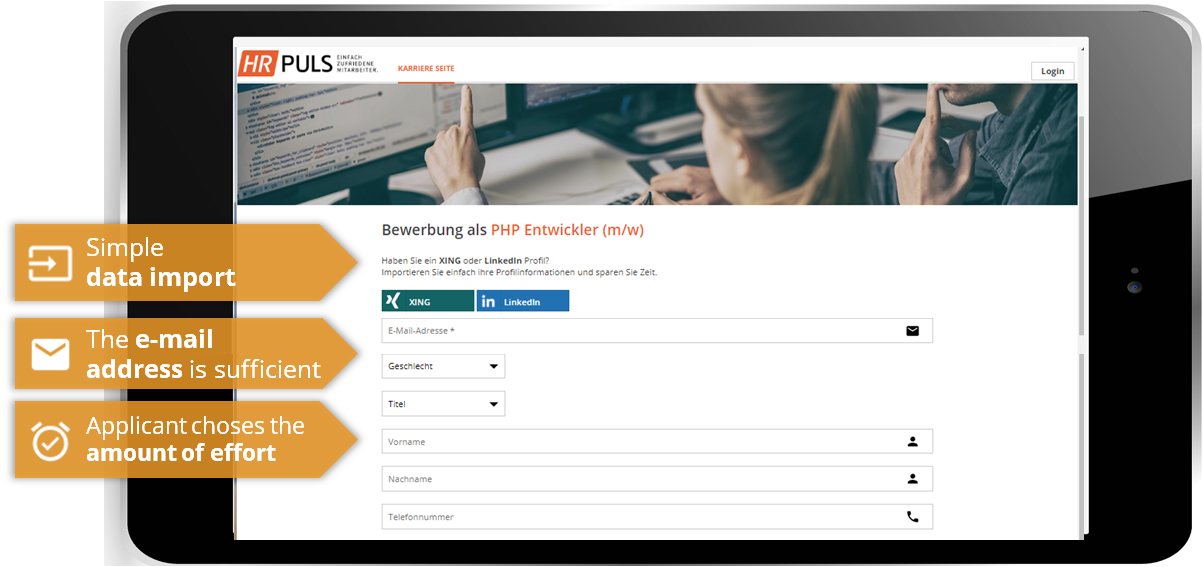 search
Thank to Google-for-Jobs Integration more Talents find your Career Page
Templates and individual design
Search engine optimized (Google-For-Jobs)
Import candidate profiles from social media (OneClick)
Design and edit your own career page according to your own wishes. Useful templates provide orientation.
Create and manage job ads
Candidate Login for Self-Service
Multilingualism
Social Media Sharing Buttons
Corporate Design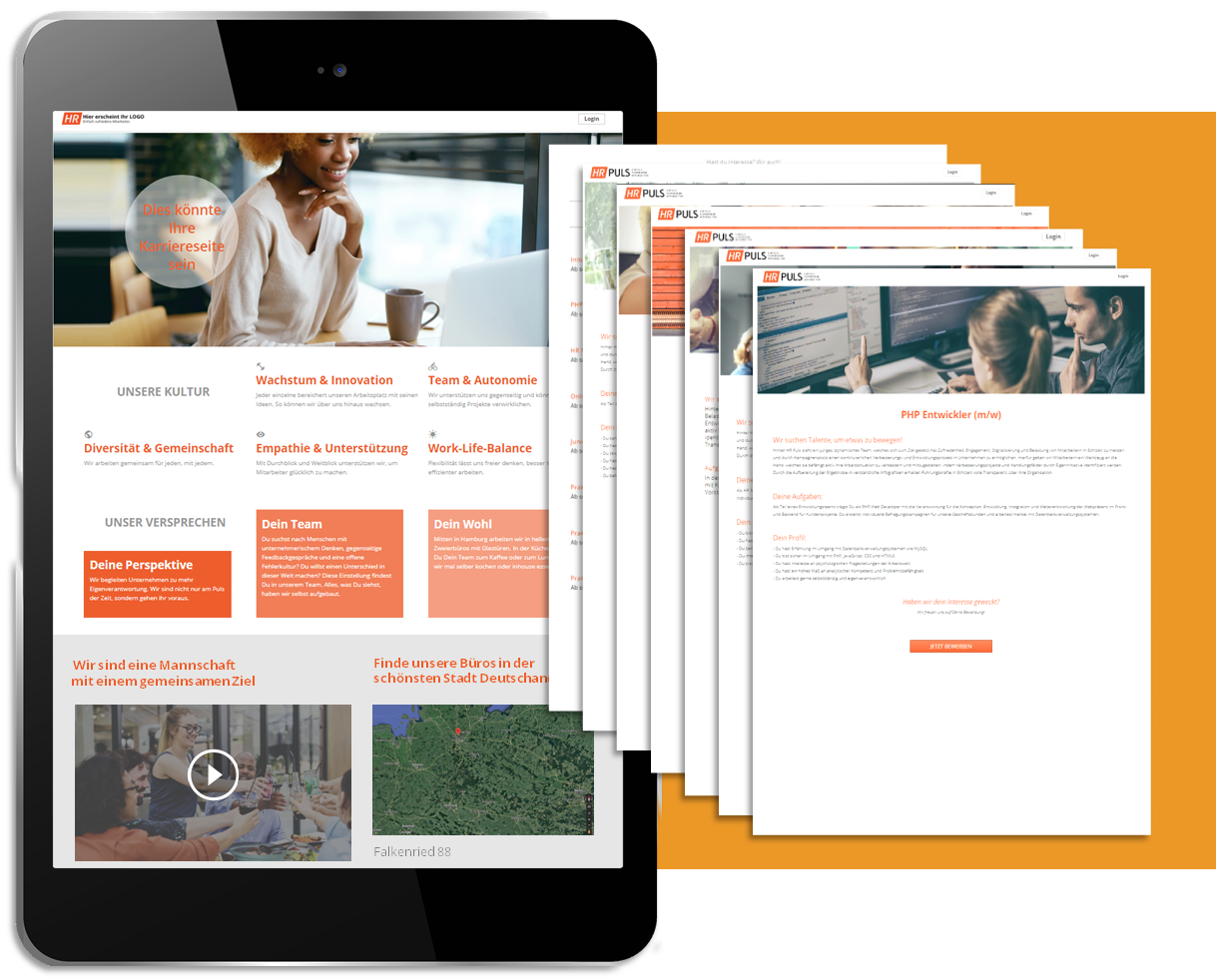 swap_calls
Fast hiring through process automation
Short response times thanks to real-time information and self-service of all users (especially HR and departments)
Fast communication through automated mailings and templates
Standardized processes through smart process modeling, warnings, reminder functions and integrated guides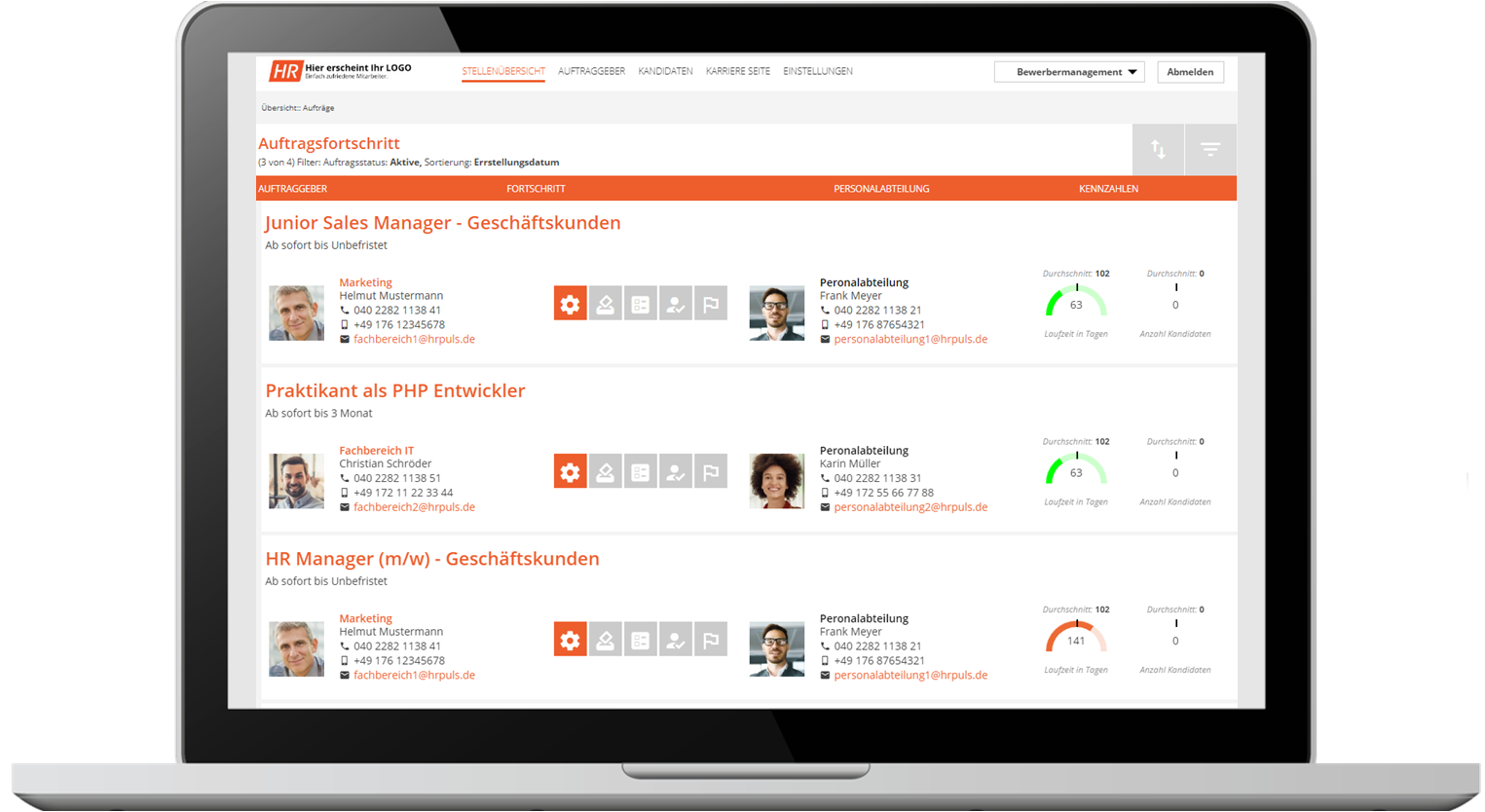 Feature Overview
search
Google-for-Jobs integration
Rank high on Google and attract more talents
touch_app
One-Click Technology
Apply in a few minutes, even via smartphone
swap_calls
Mailings at the touch of a button
Create, manage and send individualized mail templates for each status
bookmark
Management with tags
All profiles have multiple keywords (tags) to facilitate search and matching
input
CV Import
Automatically import data from CVs and have them transferred to profiles
settings_input_component
Social Media Connection
Import data from Xing, LinkedIn and other platforms with one click
trending_up
Process Reporting
View individual key data in real-time
sd_storage
Online document management
Manage CVs, certificates and other documents centrally
assignment
Rating Logic & Interview Templates
Standardize the process and make the right decisions with interview templates and assessment logic
assessment
Reporting for channels
Efficiency of channel selection and quality of talents, including recommendations for actions
chrome_reader_mode
Selection procedure and interviews
Interviews and qualification tests can be managed and conducted online.
sms_failed
Multilingualism
The language selection enables a smooth application process
thumb_up
Employee recommendation
employees suggest talents from their network & are rewarded. e.g. with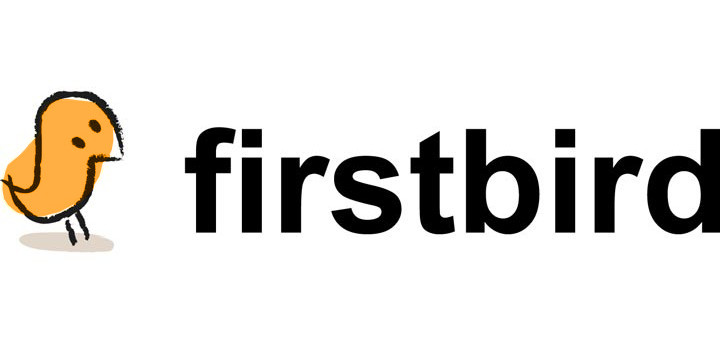 extension
Matchingscore
Matching the required competence profile with that of the talent
supervised_user_circle
Talent pool
Transfer unchosen talents to a talent pool
sentiment_satisfied_alt
Employer Branding
Increase employer attractiveness through modern and smooth processes
rowing
Self-Service
Recruiters, departments, HR and talents act and inform each other independently
account_balance
GDPR Conformity
Reliable compliance with current data protection regulations
done_all
Task management
Participants complete their tasks on time thanks to notifications
battery_unknown
Application fill level
Completeness of the information at a glance
access_alarms
Alarm function
Be alerted when defined periods of time are exceeded
calendar_today
Calendar synchronization
Plan appointments simply and without overlapping
question_answer
Continuous process optimization through targeted questions to satisfaction
border_color
Offer Preparation
Using templates from a central document management system
What does data protection at HRpuls mean?
Organizations automatically comply with their data protection obligations.
Talents have full control over their data.
Clear documentation: Data is consistently stored on a server.
Hurdles to contact have been eliminated.
Self-service opportunities for HR, talents & departments are based on a clear authorization system.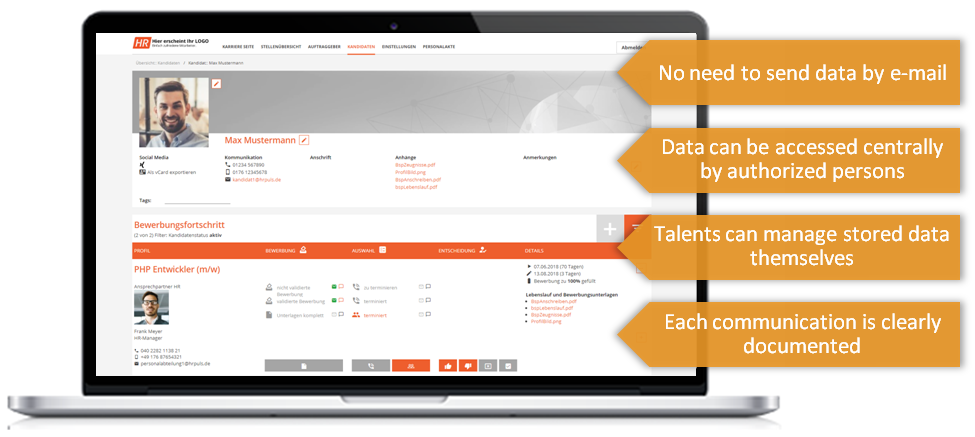 Hire-on-the-Go
Human resources should not be tied to a desk.
The HRpuls ATS is mobile and uncomplicated
HRpuls ATS is 100 percent mobile and social media compatible. Thanks to the complete mobile solutions, information is available at any time, on any device.
Do we keep our promise?
What our customers say...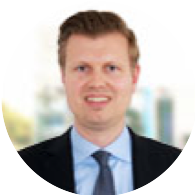 "As a service center, we are responsible for recruiting for more than 120 jobs a year, including apprentices. The HRpuls Applicant Tracking System has created great transparency in the application process. Departments immediately see whether there is a task to complete and one can view the preselected favorites of candidates in real time. Applicants can enter their data in a slim and mobile mask and manage it later. Thus we fulfil all requirements of the GDPR at the same time. All in all, we save a lot of time and receive more applicants - what more could you want?"
Daniel Hennig
Commercial Manager, Herbrand Administration & Dienstleistung GmbH